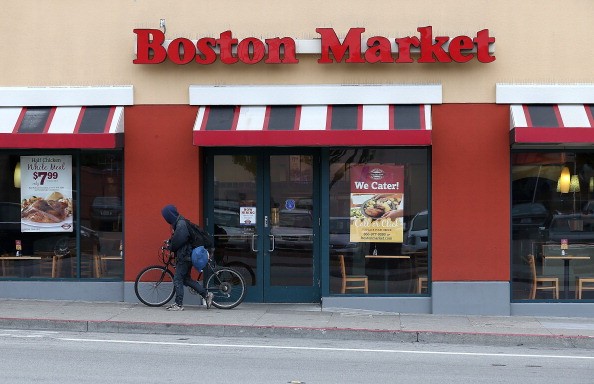 Whether you have no plans to cook or have some home cooked food or you just want to get away from Christmas nosh for a meal, not everyone is closed for the holidays! While many mom-and-pop establishments are closed for the holiday, there are also many tried and true popular chain restaurants that are open on Christmas Day. Not feeling the traditional roasted turkey or chicken, mashed potatoes, stuffing, gravy and the works another Christmas in a row or want a break from it all? You're in luck – many of your favorite chain restaurants are open; just make sure to check if your nearest location has limited hours or if it is open for sure.
Here are some popular chain restaurants that are open on Christmas Day:
Boston Market: Whether you want to eat a quick meal of delicious roasted chicken and fixings very similar to what you'd find at a traditional Christmas feast – mashed potatoes, stuffing, macaroni and cheese, greens – in the establishment or you want to bring it back home for a to-go meal, you can definitely do so at the select restaurants that are open on Christmas Day.
Buca di Beppo: The family-style Italian restaurant is a great place to bring the family before, after, or in lieu of a Christmas feast. You can enjoy variety of pasta, pizza, and salads at Buca to dine in or to take to go.
Buffalo Wild Wings: There's nothing quite like a basket of fried, hot chicken wings with your favorite sauce on them that radiates Christmas spirit! If your participating location is open on the big day, you can nosh on all the chicken you want at BWW.
Del Taco: Tacos on Christmas Day – why not? Many of their locations are open, though the hours may vary. Make sure to call and find out when you can enjoy their chicken soft tacos with Del Scorcho sauce before you make your way there.
Denny's: The 24-hour diner is open 365 days a year so you can most definitely get your fill of the diner's food on Christmas. After all, there's nothing like their delicious hot cocoa to warm you up for the winter holiday.
Starbucks: If you need a jolt of java on Christmas morning, don't fret – all Starbucks locations will be open on Christmas Day! However, make sure you check what time your local Starbucks will close – last year I went at 4:30pm and found out they had just closed at 4:00pm to catch the tail end of the holiday.
(Photo by Justin Sullivan/Getty Images)