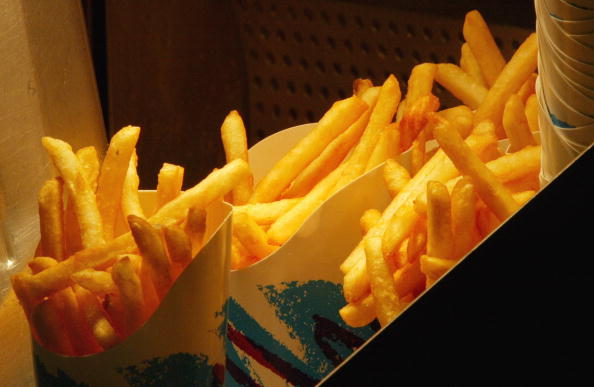 New York City is a foodie's paradise: from their signature pizza joints as well as all of their different enclaves that make up the population's different ethnic cuisines. In the city that never sleeps, there's always something good and often-trendy to eat – and, these days, it's all about the one-item restaurants! Why exactly is the food trend in the Big Apple to stick with only one food item? No one is too sure about it, but the trend definitely caters to those who are fanatic about certain menu items. After all, if a restaurant only specializes in one thing, that means that their specialty is nothing short of amazing… right?
Here are a few new food spots pioneering the trend of NYC's one-item restaurants:
Pommes Frites: Best known for their Belgian fries with a variety of dipping sauces, their most popular sauce is the sweet mango chutney – all of their sauces are homemade. 
The Nugget Spot: Known for their gourmet chicken nuggets, these guys serve up nuggs with creative breading choices, like Cheez-Its, Cap'n Crunch cereal, pretzels and coconut crust. Aside from the usual chicken nuggets, they also serve catfish and pork nuggets, as well as mozzarella and polenta as vegetarian options.
S'MAC: The macaroni and cheese serves up a vast variety of mac and cheese dishes, ranging from the classic All-American to Mediterranean (goat cheese, spinach, olives) to Parisienne (brie, figs, rosemary). Their most popular dish is the 4 Cheese, followed closely by Buffalo Chicken.
Eataly's Nutella Bar: If you can't get enough of all the chocolate-hazelnut glory that is Nutella, you NEED to make your way here. The most popular dish at this part cafe, part chocolate-hazelnut wonderland is their signature crepe.
Peanut Butter & Co: Their name says it all: these guys are best known for their peanut butter sandwiches! Their most popular dish is called The Elvis, a grilled peanut butter, banana, honey drizzle and even bacon sandwich concoction. It got its name because Elvis Presley used to eat a peanut butter and banana sandwich every day.
The Melt Shop: This shop is strictly grilled cheese and aren't short of cheese options – you definitely have your pick of them, including aged cheddar, goat cheese, pepper jack, and havarti. Popular items on the menu include the Buttermilk Fried Chicken as well as the Nutella Fluff milkshake.
Potatopia: If you like all kinds of potatoes in all their starchy glory, this joint is for you! From different types of potatoes (sweet, smashed, baked, curly fries, etc) to various toppings (veggies, shrimp, chicken, cheeses, sauces), it's a potato lover's mecca.
Photo by Tim Boyle/Getty Images