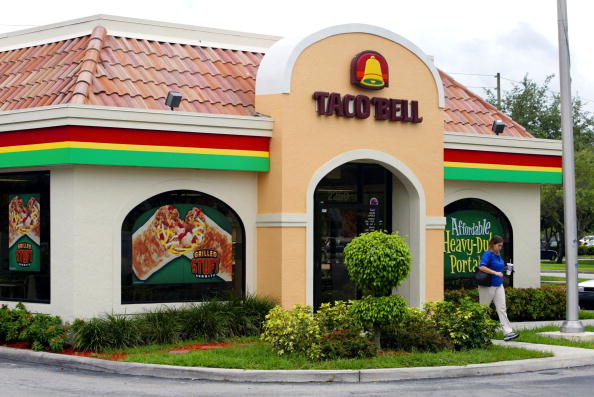 Picture this: It's late at night so the only things open are drive thrus, you're so hungry you're practically ravenous (also, caloric details are of no object), and all you have are a couple of dollar bills and coins in your possession. What's one to do to stretch that dollar and get a decent sized meal? If this sounds like you, you're in luck my friend! Thanks to a clever and extremely useful hack, now all you have to do is send over your budget to a special email address to generate a maximum calorie menu at fine fast food establishment Taco Bell.
The Taco Bell Disrupt, as its called, was crafted by a genius developer by the name of Kunal Batra. Batra came up with the idea during a late night Taco Bell run on the way to TechCrunch's Disrupt NY 2014 event. He scraped the data taken from Taco Bell's website, used a Python backend to compile the data, and voilà: you get the most bang for your buck! Yes, it's just that simple.
In order to use the hack, all you need to do is to send an email to [email protected], with the amount of money you'd like to spend in the subject line, with no dollar signs. Within moments, you'll get something like this: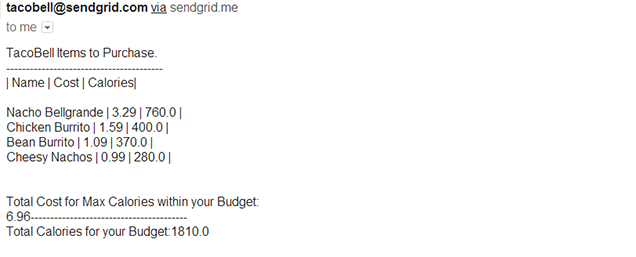 Four items for a budget of seven bucks? Not too shabby!
It's a pretty nifty hack that has a lot of potential. Maybe adding a few more restaurants as well as maybe adding in an easily ignored disclaimer warning the user that there's a high probability of making themselves sick, and the idea is golden. 

Photo by Joe Raedle/Getty Images