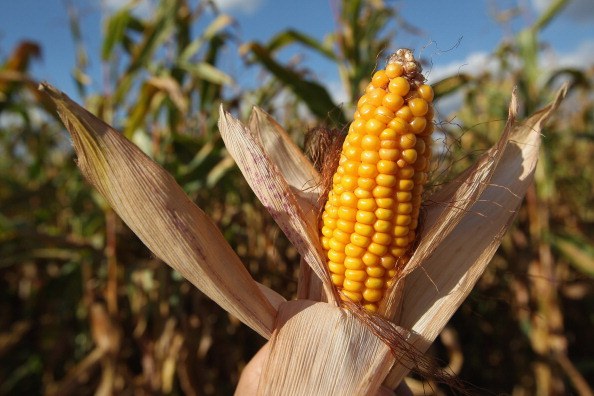 Summer may be coming to a close, but that's doesn't mean you have to give up eating summer treats, like tasty barbecued meats, seasonal fruits like watermelon and the delicious vegetable corn on the cob! You can eat corn on the cob as a side dish or on its own, and there are so many ways you can cook corn on the cob: grilled, roasted, and boiled. Our favorite way is the classic boiled corn – after all, there is nothing quite like freshly made boiled corn on the cob slathered in warm sweet butter with a sprinkle of salt! Are you getting hungry yet?
Here's how to cook corn on the cob like the pros:
– First, remove the husks and the silk of the corn. Rinse off any foreign material under cool water.
– Place the cobs in a large pot of unsalted or salted (depending on your preference) boiling water. Make sure the pot is big enough to hold the ears of corn.
– Cover the pan and have the water return to a boil.
– Cook the corn for about three to five minutes, or until tender. If you like your corn crunchy, take it out after three minutes. If you want it on the softer side, leave it cooking a while longer for about 10 to 15 minutes.
– Remove the corn from the pot and serve with butter, salt and/or your desired toppings (or nothing at all). Enjoy!
Here's a helpful video on how to cook corn on the cob:
(Photo by Sean Gallup/Getty Images)