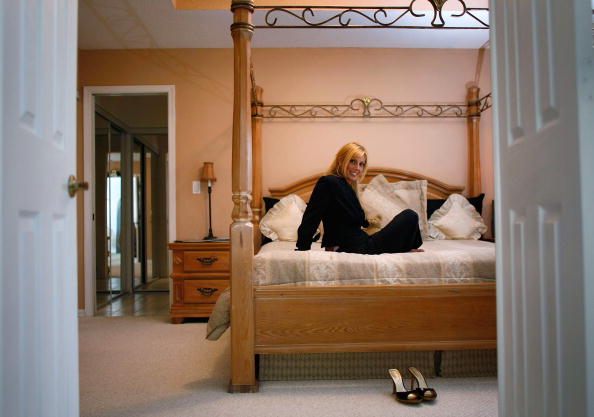 Your bedroom is often a safe haven from all the chaos and drama you may be experiencing in the rest of the house and even in the rest of your life! It can be a zen oasis or just a straightforward place, depending what kind of decor and theme you are going for. DIY is a great way to spruce up and decorate your room, especially if it seems that you might get bored or what want to change things up a bit every so often.
Here are some different DIY projects you can do for your bedroom:
– Change up that headboard area whether you have something generic in there or nothing at all. Putting unfinished shutters will likely to change up the vibe of the house, or at least the room! It will give it that coastal, beachy cottage vibe.
– Turn a desk into a nightstand. It's a great way to recycle furniture and you get one heck of a steady and spacious item into something so beautiful. Cut away the drawers from the desk. You can fill the slight imperfections – like paint, etc.
– Add some texture to your room by turning to a rustic burlap. It gives it a nice neutral but is still eye catching decor and gives the room a little bit of a rustic and coastal vibe.
– Life affirming wall decals. It may seem a tad bit junior-high level, but it's a great concept and a nice reminder of your favorite quote and/or affirmation. Sometimes we need just a little of stuff.
– Pile on the pillows. Do not be timid about putting as much pillows (throw or otherwise) and they also don't have to match at all in patterns or in color scheme.
– Speaking of pillows, you can spruce them up by adding sweater pillows for them.
(Photo by Joe Raedle/Getty Images)