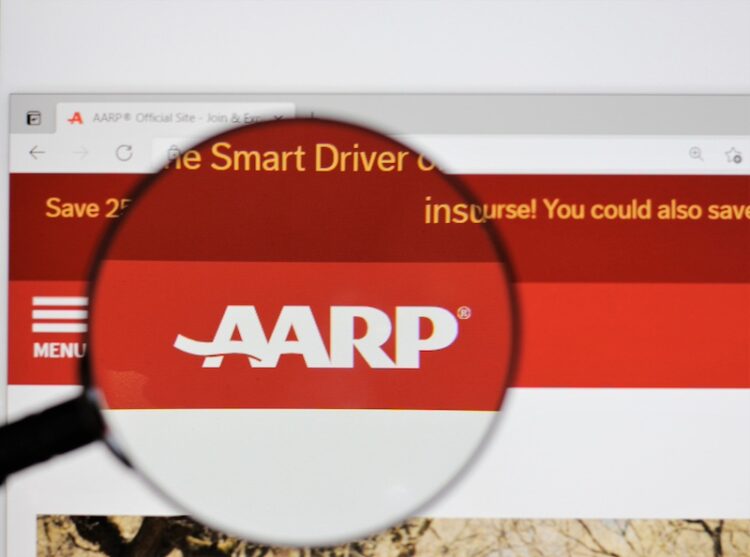 AARP, formerly known as the American Association of Retired Persons, is a nonprofit, nonpartisan organization committed to enhancing the quality of life for individuals aged 50 and older. With a membership base of millions, AARP is dedicated to leading positive social change and delivering value to its members through a wide range of programs, services, and advocacy initiatives.
Members of AARP have access to a variety of benefits such as discounts on products and services, a free secondary membership for their household, and a subscription to AARP The Magazine. Additionally, AARP offers exclusive access to entertainment content, online learning resources, self-improvement opportunities, and engaging interactive events. These offerings help support the organization's mission to empower older adults and enable them to live their best lives as they age.
The process of joining or renewing an AARP membership is simple and can be completed online. For a nominal annual fee, members can quickly gain access to the numerous benefits the organization provides while contributing to its ongoing efforts to advocate for and support America's growing aging population.
What is AARP Membership
AARP, or the American Association of Retired Persons, is an organization that offers valuable resources, discounts, and services to people aged 50 and older. Becoming an AARP member provides access to various benefits designed to enhance the quality of life, promote well-being, and offer financial security.
AARP membership is available at a cost of $16 per year, with the option to save 25% and pay only $12 per year by enrolling in Automatic Renewal. Some of the many benefits of an AARP membership include:
Exclusive Discounts: AARP members have access to a wide range of discounts on products, services, and experiences, such as travel, dining, shopping, and healthcare services.
Free Second Household Membership: AARP offers a complimentary membership for a spouse or a partner, allowing both individuals to take advantage of the benefits the organization has to offer.
AARP The Magazine: As a member, you will receive a free subscription to AARP's award-winning publication, covering topics related to financial security, health, travel, and lifestyle.
Advocacy: AARP fights for the rights and interests of older Americans by advocating for social change and lobbying for issues like Medicare, Social Security, and long-term care, ensuring that members' voices are heard at the local, state, and national level.
An AARP membership is designed to offer a variety of benefits tailored to the interests and needs of adults aged 50 and older, ensuring that they can live a healthy, active lifestyle while also providing valuable resources and discounts to help them save money and plan for their future.
Eligibility Criteria for AARP Membership
AARP, formerly known as the American Association of Retired Persons, is a nonprofit organization dedicated to providing benefits and services to individuals aged 50 and older. To become a member of AARP, an individual must meet specific eligibility criteria. Here are some of the key requirements:
Age Requirement: The primary criterion to join AARP is age. Individuals must be at least 50 years old to be eligible for membership. This is a firm requirement, and there is no flexibility for individuals under the age of 50.
Membership Fee: Prospective members need to pay a membership fee to join AARP. The cost of membership varies depending on the chosen plan, but as a guide, there are various options available to suit different budgets.
Application Process: To join AARP, interested individuals must complete an application process, either online or through a paper application. Applicants will need to provide basic identification information, such as their name, date of birth, and contact details when applying.
Customize Membership Experience: New members can customize their membership experience in just a few quick steps to take advantage of everything AARP has to offer. This may include updating their interests and subscribing to newsletters.
AARP membership offers a broader range of benefits, such as carefully selected discounts, information, and services, as well as advocacy for important issues like Medicare and Social Security. With an AARP membership, individuals gain access to various opportunities to save money, learn, and volunteer.
Benefits of AARP Membership
AARP membership offers various advantages to its members. This section will explore the core benefits that members can enjoy, including insurance discounts, travel discounts, healthcare services, and educational resources.
Insurance Discounts
AARP members can take advantage of several insurance discounts to help reduce their expenses. Some of the available insurance programs include:
AARP® Auto Insurance Program from The Hartford: Members can enjoy an average savings of $507 on their auto insurance policies.
AARP® Homeowners Insurance Program from The Hartford: Members can save up to 20% when they bundle their home and auto policies.
AARP® Mobile Home Insurance Program from Foremost®: Offers specialized coverage for mobile homes.
Travel Discounts
Travel enthusiasts can benefit from various discounts and perks offered by AARP. Some of these travel-related advantages include:
Discounts on hotel stays, car rentals, and vacation packages
Access to a dedicated travel planning website and smartphone app
Exclusive travel deals and destination ideas for AARP members
Healthcare Services
AARP membership provides access to a range of healthcare services designed to cater to the needs of its members. Some of these services include:
Discounts on eye exams, glasses, and contact lenses from participating providers
Access to a comprehensive Medicare Supplement Insurance plan
Dental insurance plans that offer savings on dental care treatments and procedures
Educational Resources
Members of AARP can benefit from various resources and tools aimed at supporting their personal growth and learning. These resources include:
Access to AARP's online learning library, featuring articles, videos, and quizzes on topics such as technology, work, health, and more
Discounts on educational courses and training programs
Access to a free online job board tailored to the needs of older workers
How to Apply for AARP Membership
Applying for an AARP membership is a straightforward process. Individuals can easily join or renew their memberships online through the AARP website. To begin the application process, follow these steps:
Visit the official AARP website. On their homepage, you will see options to "Join Now" and "Renew Today".
Click on either "Join Now" for new members or "Renew Today" for existing members.
Fill out the required information, which typically includes your name, address, date of birth, and email address.
After providing all necessary details, confirm your eligibility for the membership. AARP membership is available for individuals aged 50 and above.
Choose your membership plan. The plans differ in duration and cost, generally offering options for one, three, or five years. Renewing members may be eligible for special offers or promotions.
Add a second household member for free (optional). You can share the benefits of the membership with another individual in your household at no additional cost. They will receive their own membership card upon being added to your account.
Proceed to the payment section and enter your payment details. AARP accepts various payment methods, such as credit cards, debit cards, and PayPal.
Review your application and submit your membership request.
Once the process is completed, your AARP membership will be activated. The membership card will be sent to you by mail, and you can also access a digital card through their website or mobile app. AARP membership offers numerous benefits, including discounts on travel, health insurance, and access to resources crafted to support members as they age.
Cost of AARP Membership
AARP membership offers several benefits to its members, with costs that are affordable and often easily covered by the member benefits. The AARP membership cost is just $1 per month for the first year when signing up for automatic renewal.
During the membership, individuals will receive access to various discounts and services, which are specifically tailored to meet the needs and interests of people aged 50 and above. These benefits include AARP travel deals, Delta Dental care, hearing center services, job board access, rental car discounts, and even the AARP Auto Buying Program.
It's important to note that the AARP membership also provides a free secondary membership for another household member. This allows both members to enjoy the benefits without extra costs. The fee for AARP members to attend events or take part in courses organized by the association is usually lower than for non-members. For example, the AARP driver safety refresher course has a fee of $20 for AARP members and $25 for non-members.
In summary, the cost of an AARP membership is affordable and provides substantial value for its members. With a wide range of benefits and discounts available, many members will likely find that the membership cost is easily offset by the savings and opportunities they receive.
Managing Your AARP Membership
AARP membership offers numerous benefits and services to individuals aged 50 and above. Managing your AARP membership is quite simple and straightforward, allowing you to focus on making the most of the services provided.
Renewal Process
Renewing your AARP membership can be done online with relative ease. You can renew your membership by following these steps:
Log in to your account on AARP.org
Locate your membership details
Fill out the renewal form by selecting the membership term and providing a valid form of online payment. For automatic membership renewal, choose a 1-year membership with Automatic Renewal as your preferred option (optional)
Submit and receive your digital AARP membership confirmation.
Don't forget that having your membership on automatic renewal can save you 25% off membership during the first year.
Updating Personal Information
Keeping your AARP account information up-to-date is essential to ensure you receive all the benefits and services available. Updating your personal information is a simple process that can be completed in 4 steps:
Log in to AARP.org with your credentials
Locate your name in the red bar at the top of the screen, click on it to reveal the drop-down menu
Select "Account Settings" from the menu options
Update your personal information, such as mailing address, email address, or phone number, as needed, and click "Save Changes."
By following these straightforward processes, you can easily manage your AARP membership and stay connected to valuable resources and benefits.
Common FAQs About AARP Membership
Individuals considering joining AARP often have questions about the organization and its membership benefits. This section aims to address some of the most common inquiries.
AARP membership is available to individuals who are at least 50 years old. To join AARP, interested persons can sign up online or by contacting AARP's customer service center. The cost of membership is relatively affordable, with the first-year fee being only $1 per month when signing up for automatic renewal. Membership dues may increase after the first year, but members often find that even a single benefit can cover the entire cost of membership.
As an additional perk, AARP offers a free second household membership, which allows another adult living in the same household to enjoy the benefits of AARP membership without added expense. AARP also has a rewards program for members, which provides access to exclusive deals, offers, and points redeemable for certain products or services.
AARP provides a variety of benefits to its members, including travel discounts, dental insurance through Delta Dental, hearing aid assistance via the AARP Hearing Center, and access to the AARP Job Board. Members can also enjoy savings with car rental companies such as Budget and Avis, utilize a BMI Calculator, take advantage of the AARP Auto Buying Program, and obtain vision insurance through EyeMed.
For veterans, the organization offers discounts on various products and services as a token of appreciation for their service. AARP also has a range of resources that cater to the specific needs of veterans.
In conclusion, AARP membership offers numerous benefits and services that cater to the needs and interests of individuals aged 50 and above. The low cost of membership, combined with the array of benefits, makes AARP an attractive option for those seeking to enhance their quality of life in their later years.
Contact Information for AARP
AARP is an organization dedicated to providing benefits, services, and resources to individuals aged 50 and above. If you need assistance with an existing membership or are interested in joining AARP, several contact options are available to you.
To reach AARP's customer service center by phone, you can dial 1-888-687-2277 for English, or 1-877-342-2277 for Spanish. International callers can use 1-202-434-3525. For TTY users, simply dial 711, followed by 1-877-434-7598 for English, and 1-866-238-9488 for Spanish. These lines are available Monday through Friday, from 8:00 AM to 8:00 PM Eastern Time.
AARP also offers a live chat option, which can be found on their customer service center website. This feature provides real-time assistance to answer any questions or concerns you may have.
In addition, AARP has a comprehensive FAQ section on their website, which covers topics such as membership, benefits, discounts, and programs. This resource can be helpful if you would like to quickly find answers to common questions.
Lastly, if you prefer a more personal approach, consider scheduling an appointment with a local AARP licensed insurance agent. These professionals can provide guidance on AARP Medicare Plans and other insurance options. To find an agent near you, visit the AARP Medicare Plans website and click on "Find an agent."
Remember that the AARP membership offers various benefits, including valuable discounts, services, and resources. By using the contact information provided, you can ensure that you make the most of these offerings.