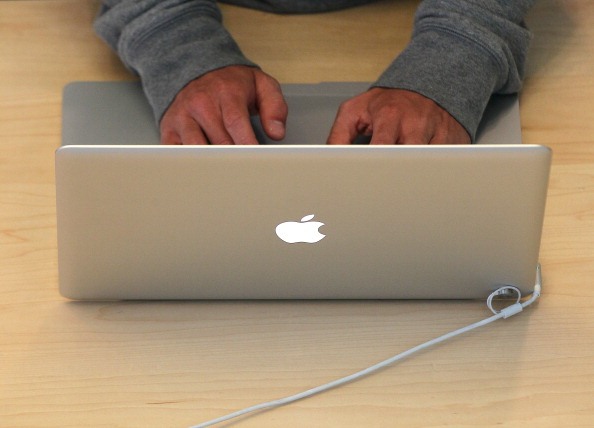 When someone wants your money, they're going to try hard to get it. It might or might be a scam, per say, but that certainly does not mean that you want your money to go toward something you don't really want so that you are out a few bucks and saddled with something that other people want to sell to make a buck. I see them everywhere, all the time. I see them online a lot; I even see them at my own front door. Just last week, in fact, someone managed to get into our gated community and go door-to-door trying to sell meat from the back of their unsanitary looking truck. When they rang my doorbell, I had to be very upfront with them; I won't even buy meat from Walmart because the packaging makes it look less than ideal, and that's just how my exceptionally snotty mind works, so I'm not even considering purchasing meat out of your nasty truck.
Perhaps I was a bit nicer, but even when they went on and on with their pitch and their tactics meant to trick me into buying their product, I was not moved. Mostly because of the product, because I have been scammed into buying things I don't need because someone knows exactly how to play me and work my giving spirit. That's why I've learned to recognize the most commonly used scams people use online to get you to buy their product, and I've learned how to say no to them.
It's not always easy online, since most of the sales pitches come from people you know, and telling them no is not always easy. But after I realized I was spending hundreds of dollars a month on items I did not need, did not want and did not even like, I had to get with the program. I'll tell you what my 'friends' said to me to get me to buy their product and why I finally decided to say no to them.
**If you really love a product that someone sells and you always buy it, that's fine
Only 1 Left!!!! Hurry Now!
We all want to be part of this club that's so exclusive and so wonderful that so many people have already done it, and they only want so many more. We love exclusivity. We all call and put our names on waiting lists for the most exclusive restaurants and locations. We want to be part of something that not everyone can be a part of because it makes us feel special. Forget it; don't do it. While I've never fallen for this one, I do know people that have and it's never worth it.
Buy it now and get this amazing new product FREE!
I see this all the time with people that sell products online. They are constantly hyping their product to people by offering a free gift with it. After all, people do love things that are free and they are willing to spend more on things that they don't really want or need because they suddenly feel that it is some type of bonus that they get something free of charge to go with it.
Doctors don't want you to know this!
Doctors want you to know that you're going to die if you don't care for yourself, and they want you to know that there are easier and cheaper and less insane ways to get what you want out of life. I see the Rodan and Fields consultants all the time using this one, and I did fall for it. Well, I didn't; but in the effort to rid my head of 'judgment lines' from giving people looks of complete disbelief and "is this really happening right now?", I have developed wrinkles that I would like to get rid of. When I mentioned I scheduled an appointment for Botox, a girlfriend told me she had something I should try that's far more affordable and much better. She then sold me $200+ worth of stickers to put on my head. I bought them, promptly broke out using them even though I have had pretty flawless skin since I was 20, and my face began to itch so bad I couldn't sleep that entire night.
She then told me that no one has ever heard of that happening and encouraged me to keep using them and "not press them down so much on your face," and I gave it one more chance. It hurt, it was awful and there was no difference in my face. I threw the rest away and when my debit card information was stolen and I got a new card, I did not bother updating my card number with her. She pushed it so hard that I wasn't giving my new number for something that clearly seems inferior. I admit I'm a beauty product snob, and this stuff is not what it says. Additionally, I cannot see any difference in the 'before and after' photos people post except for better lighting in one photo – and no one has magically begun looking any younger, either.
Only those who REALLY want to see FINANCIAL SUCCESS and FREEDOM should apply!
We don't want people that aren't serious, so you need not apply. This is on the same level as the exclusive "only one more" option mentioned above. I see this a lot with the BeachBody coaches. They use a lot of CAPITAL LETTERS and well-placed EXCITEMENT to make them seem more TRUSTWORTHY. They just CANNOT express how this has CHANGED THEIR LIVEs for the better! They were skeptical. They didn't believe; NO ONE EVER thought they'd made any money doing this and THEN THEY TRIED and became RICH AND SUCCESSFUL in three months time! Their lives from THEN when they were in debt and poor and living PAYCHECK TO PAYCHECK to NOW when they are DEBT FREE and making a SIX FIGURE SALARY working from HOME have been the BEST thing that EVER happened.
I know that it really does work for many, but really – it's not like you cannot see what kind of training is being given to coaches when they literally all post the exact same thing, in the same manner, in the same way all the time.
*Insert photo of paycheck here* I thought long and hard about this and finally decided that it's not tacky to show my paycheck, it's GIVING BACK!
It's tacky. I'm successful, and my husband and I do well for ourselves, but I'm not about to post a photo of my bank account, paycheck or whatever on the internet. I'm successful, and I'm okay with being the only one that knows just how successful. Thank you very much.
Photo by Justin Sullivan/Getty Images