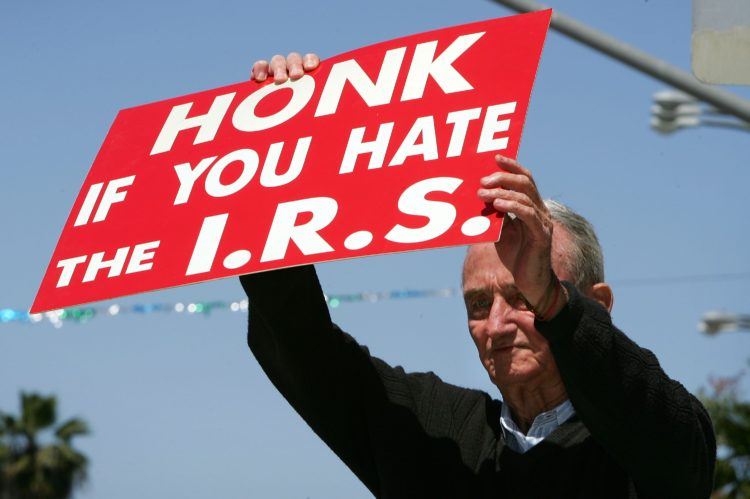 Where's My Refund?
ALBUQUERQUE, NM (KRQE) – A federal judge sentenced a 71-year-old woman for filing a false tax return for more than $900 million.

Frances Jo Mehner, 71, of Rio Rancho, pleaded guilty to making false claims for a federal tax refund.

She was sentenced Wednesday to 207 days, which she has already served.

The feds say the Rio Rancho woman has been trying to cheat the IRS dating back to 1996, including one instance for almost a billion dollars, and another for more than $200 million in 2010.

Mehner is also now required to file timely and accurate tax returns.
According to the court filings, Frances Jo Mehner filed for a refund of $211,334,725.00 for 2005 and $958,163,765.00 for 2006. Doing some quick math in my head, that's a total of $1,169,498,490.00 that Frances Jo Mehner asked the IRS to kick back to her.
There are some many questions running through my head on this one…
Did She File Her Tax Return Online?
At 71 years old, Frances could have easily fat fingered a couple of digits when filing her returns. Also, maybe she wears glasses, which weren't handy at the time, and she just assumed the refund line was actually her social security number. Sure, there's an extra digit in there, but it's close enough.
Did She Check On Her Refund Status Using Where's My Refund?
Let's assume she knew what she was doing, given that she was found guilty in federal court. I have to wonder if she checked her tax refund status on the IRS website. If so, I have a gut feeling that Frances has seen Office Space one too many times, and decided to skip the whole rounding off the decimal place scenario. Why not just ask the IRS for a billion dollar refund and hope that someone rubber stamps it?
What Was Her Income?
I wish I had a copy of her returns, because I'd love to see what she claimed for her income and what the source of it was. There are two logical scenarios I can come up with. The first is that she claims she found a truck full of cash parked in her driveway, and accidentally dropped too much of it off at the IRS office without getting a receipt.
The second is that she went into full blown income tax ransom note mode, and just put what she felt she was entitled to on the income tax return. Name, address and social security number, so the IRS knows where to send her money, and then those nine figure refunds written in crayon at the bottom of her federal income tax return.
Where Was H&R Block?
Based on the fact that Frances filed income taxes for the years 1996, 1999, 2002, 2003, 2004, 2005, 2006, 2007, and 2008, I get the feeling that she was received quite a few failure to file notices and ignored them. Hey Frances, there's this cute little national business that thrives off of lobbying for the tax code to be complex so that they can make a fortune doing everyone's tax returns. It's called H&R Block. Every heard of it? Obviously not, but I guarantee you that if you went to them every year you wouldn't have spent 207 days behind bars.
(Photo by David McNew/Getty Images)
Update: You can read the Department of Justice, U.S. Attorney's Office (New Mexico) statement here.