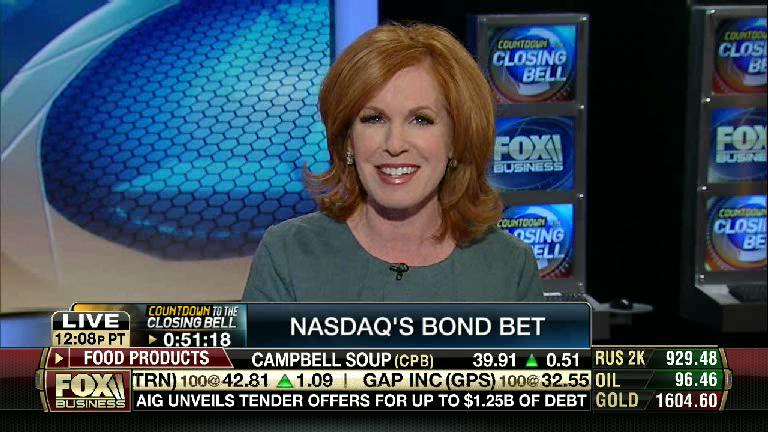 Tomorrow is tax day; but I'm certain you've been counting down the days (though not quite with the same level of enthusiasm you use when counting down to vacation). If you haven't yet filed your income tax return and you're not interested in filing an extension of time, you're probably experiencing a bit of last minute stress from tax procrastination. Remember that you are not alone; many people feel the same panic as you right this minute.
For all you last minute tax filers, we have some last minute tax tips from Emmy winning journalist and host of Countdown to the Closing Bell on FOX Business Network — which celebrates its 1500th episode this month – Liz Claman. Claman's tips are designed to help you alleviate your tax panic and help you get your taxes filed on time.
Tip: File Online
Not only is it faster to file your income taxes online, it's safer. You needn't worry about your personal information, such as your name and Social Security Number and home address, floating around the mail where anyone can open it up and borrow your information when you file online. Approximately a billion filers have used electronic filing to submit their taxes to the IRS in the past 24 years. And if that's not enough to convince you – e-filers who are due a refund will receive it faster than those who use "snail" mail.
Tip: Donate
All those Girl Scout cookies and candle fundraisers your daughter or your neighbor's sister's children conned you into last year count as donations, and donations make for lesser tax liability. The catch is that you'll need your receipts to prove your donations over $250 in value, but most organizations provide these for you when you make a donation to their cause.  You can use your cancelled checks for those Girl Scout Cookies. Claiming your charitable donations can help you lower your tax liability.
Tip: Medical Expenses Matter
Had a baby this year (or twins in my case)? Did you spend any money on prescriptions or glasses or contact lenses? Did you have a rough year in terms of medical issues? Many of your health-related expenses are deductible. You can deduct mileage driven to and from your doctor and specialists, hotels, parking, and much of what you paid to your doctors.
Tip: Claim the Kids
If your kids are younger than 17 at the end of the year, you can claim them as dependents; you can even claim your grandchildren, stepchildren, foster kids, adopted kids, siblings or their dependents if they live in your home and you paid at least half of their care for at least half of the year. You can lower your income tax liability by up to $1000 for each qualifying child you claim.
Tip: Contribute
You already donated, so now it's time to contribute to your IRA. You have until April 15th to make a contribution to any traditional IRA in your name and deduct a portion of that on your tax return. Don't mistake this for a Roth IRA, however, as those are not deductible on your income tax return.
Tip: Student Loan Interest
Student loans are quite the nightmare for anyone who has to pay them back – even if they did allow you to earn a college degree. However, for once in your life you can thank your student loans for saving you a little bit of money. The interest you pay on your student loans throughout the year is deductible. Use this to your advantage to lower your tax liability.
Tip: Get Help
The IRS – while notoriously underappreciated by most – doesn't want to make you miserable (I know you don't believe this, but it's true). In fact, they want to help you. They're doing so by providing you with the help you need to answer your tax questions. All you have to do is log onto the IRS website and use the Interactive Tax Assistant Tool to find answers to the most commonly asked income tax questions regarding credits, deductions and filing information.
Filing your taxes might not be as much fun as, well, most anything else, but it needn't be a stress-inducing hassle. Of course, now that you've waited to the last possible moment to file, you're going to feel a little stressed, but that's why these last minute tips are so invaluable.
(Photo Credit: FOX Business Network)