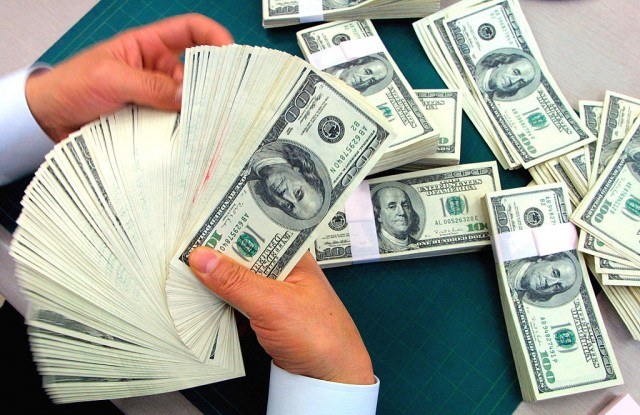 Tax refund time is the most exciting time of the year for many people – not those of us who pay taxes into the IRS, though. It means a big check in the bank within a few weeks of filing your tax return, and that means you have money to spend. While it's always nice to have money in the bank, it's not so nice to have money in the bank one week and not the next. The problem with so many tax refunds is that taxpayers have that money spent – mentally – before the check even clears the bank. This leaves taxpayers with nothing inside of a few weeks, but there is a lot of regret in wishing perhaps that money would have stayed put for a while. If you want to avoid buyer's remorse after your income tax return hits the bank, let us help you wisely use your income tax refund this year.
Pay off debt
If you have debt at all, there is no reason not to pay it off. In fact, all smart financial wizards know that living with debt is far more expensive than paying it off. Sure, you probably want to use that money for something fun like a vacation, but how much more fun would it be to realize you have no credit card or debt payments to pay off next month after they're all paid? That's more money in your pocket every month; and you can't deny how nice that might be.
Remodel your home
Do you have old counter tops that aren't worth much and don't look nice? What about a bathroom that could use a little updating? You can put that money into a remodel like this and end up making more money in return should you ever sell your house. Done correctly, a bathroom and/or kitchen remodel can net you 100% of your investment, plus some. It's a great way to invest your cash, plus you get to enjoy the new renovations.
Create an emergency fund
If you do not have an emergency fund, get one now. If you are due a tax refund by the IRS, go ahead and save it. I cannot even begin to express to you how important it is to have an emergency fund at all times, and this is a great way to begin one so that you are a little less financially stressed and a little more financially stable.
Invest it
Now's the time to buy some stocks and bonds and invest your money. It's not money you will even miss because you never had it. Go ahead and invest this money and see a return in the future. It's a stellar way to use the money you're due from the IRS.
Have some fun
Okay, so it might sound a bit counter-intuitive, but I love the idea of using this money on an experience. If you have no debt, your emergency fund is on track and you have investments already, why not buy yourself something amazing? Not something that won't add any value to your life such as a car or clothes (for longer than a few months, anyway). Buy something amazing; like a trip somewhere you would never go. Travel makes you richer in so many ways, so enjoy it.
Photo by Getty Images