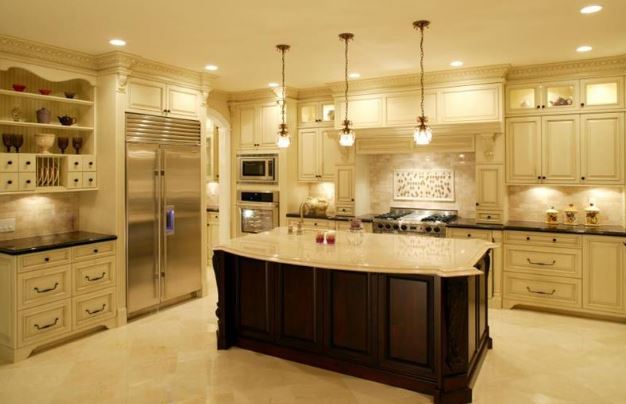 If I were to sell my house for cash, I'm positive I'd want it to sell quickly. After all, if I'm selling, it's not to keep my house, right? That's why so many people are always on the lookout for some amazing way to make their home more noticeable. They want to make their homes more appealing, more in-demand and more amazing than all the other homes that are for sale in the same area, price range and style. Most people know that staging is so important, and that there are a few things they can do to really put their house out there and make it stand out.
However, you don't know everything. In a recent conversation with a friend who is a wildly successful real estate agent, I learned a few secrets that I never realized applied to real estate. She is not only a realtor, but her husband is a builder and they flip dozens of homes each year. I think the longest one of her homes has been on the market is a week. She's better than good; she's amazing. And now I know some of the details that really make homes stand out and sell faster. I thought I might share those with you if it's time to list that house for sale and get to moving.
List at the Right Time
Did you know that real estate is about more than just location, location, location? It's also about timing. You shouldn't list your house the day before everyone leaves for spring break or Thanksgiving or Christmas. These are times when people are busy with things other than buying a home, and they might never notice your house is for sale. It will fall down the list of new listings when they return from being out of town and having too much fun, and they might never even notice it if it falls too far down that list. List in the middle of the week, not on a week that is near a holiday or a busy travel weekend.
Play Soft Music
There is something so amazing about the sound of soft classical music playing. While I prefer to get ready for date night or an evening out while listening to some Flo Rida or Luke Bryan or Florida Georgia Line or something else that pumps me up blasting from the surround sound, I love classical music when my twins are napping, my kids are in school and I'm in my office working. It's so inviting, so cozy. I also love to listen to Frank Sinatra radio on Pandora during the holiday season. It's just so beautiful.
What I'm getting at is that every mood has a soundtrack. Homebuyers want to walk into your home and hear the soft sounds of classical music playing to make them feel warm, welcome and so inviting. Try it.
Be Honest
This might sound like something you don't even understand; honesty in real estate? Yes, you have to be honest. You have to tell the people what's real. You can use creative and beautiful language to describe it, but you cannot tell someone in a description that a house is massive when it's only 1,200-square-feet. If you have a plastic pool you picked up at the store last week, you cannot list your home as a pool home. It's lying, it's obvious when people show up and they're not going to buy your home even if lying does get them through the door.
Staging Isn't Expensive
You can stage your home for next to nothing, and you do not have to go out and buy a ton of new items to make it work. It's been said that you have to make your home look as inviting as possible, and that's true. However, you don't really have to do much to make it look inviting – especially when it comes to spending money. Your old couch is fine, and your kid's pink bath towels are fine.
If you want to stage your home to sell, clean it! Clean the floors and the counters and the cabinets and the baseboards. Get rid of your 'stuff' and knick-knacks. Clean the bathroom counters off, clean the toilets and make sure your kitchen counters are not cluttered.
The cleaner your house looks, the better it looks. When a friend of ours decided to sell her home, she actually went out and bought all new fluffy white towels, new rugs, and many new items to put out in her house so people would think it was more spa-like. Our realtor friend laughed at her and told her that it was a waste of her money, that she just needs to empty off counters, minimize and make sure it's clean and free of clutter.
Photo by Getty Images