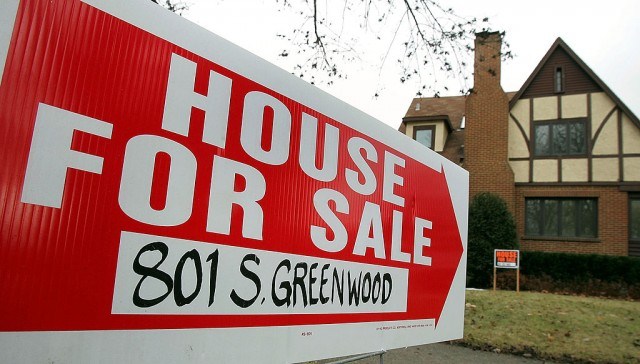 I've never sold a house; there, I said it. My husband and I built our first home together 12 years ago when we were planning our wedding. When we welcomed our twins in 2014 and realized that our 1,200-square-foot starter home did not cut it for our new family of six, we were going to build again. Except that I hate building and it's a terrible idea. So, we bought our dream house instead (I mean, God was watching out for us since so many things feel magically into place at that particular time in our lives). We didn't sell our first home; we rent it out. We built when the market was hot and when we moved out, we never would have sold that house for a profit, so we made a different decision. Meanwhile, for those who want to do so, they must read guides like the wholesaling real estate for beginners.
Anyway, the point is that I have never sold a home, so I don't know what all goes into it or anything personally. What I do know is that we know numerous people who have their homes on the market at the moment, and none of them are selling. They're all confused about it. They all love their homes, but want to upsize, downsize, relocate or whatever; but their homes are not selling. It's not uncommon, but right now homes are selling like crazy around here, so it's just a bit more confusion.
Anytime any of them talk about why their house is on the market still after so many months of being listed, they're confused. In my mind, I think that as a potential buyer, I know precisely why I would not personally buy their home. That thought made me wonder if perhaps I might be onto something, so I spoke with a realtor friend of mine and it turns out that I'm actually right (my husband will say no surprise there). It turns out, the reasons I might not want to buy someone's home are often the same reasons others don't want to apply for a mortgage for your house, too. So, what's the problem?
It's Over Priced
Well, do we need to go there? If a house is too expensive for what it needs to be, no one is going to buy it. I'm not even elaborating on this one.
Location, Location, Location
Let me just get something straight; I'm not buying a house for X amount of dollars in your neighborhood if I can buy a house just as nice for the same price in a much nicer, more convenient, more luxurious neighborhood. It's all about location. Perhaps you might drop the price if your location isn't as desirable as it might be elsewhere?
The Neighborhood
If I see a house that's for sale for $1 million on a beautiful piece of property but the neighborhood doesn't have deed restrictions and anyone is free to move a mobile home onto the lot across the street at any time, you can bet I'm taking my million dollars elsewhere. The same goes for a beautiful home in a neighborhood with dirt roads, too many dilapidated homes, too many smaller, older, rundown homes or even mobile homes.
The Size
I thought this one might just be me, but it turns out it's a lot of people. I'd rather pay for a bigger home with fewer upgrades that I can upgrade on my own over time than a small house with all the upgrades. Of course, I have four kids and I need ample space for my kids, but I can tell you that I'm not even looking at a house smaller than 3,000-square feet no matter what material countertops you have.
It's Too Dark
Light, airy homes are all the rage right now, and people are hugely turned off by homes that are dark and dim. If you don't have many windows, your paint is dark, your cabinets and countertops are both dark and you have no natural light, people are more likely to walk away because the will find your house to be much smaller than it actually is. Think about lightening up; the right interior and exterior painting can change the look of a home for next to nothing.
The Curb Appeal
We all need it; and it's important. Buyers are more likely to pay more for a home with nice curb appeal than a home without. It's because you are immediately taken in by a house with nice curb appeal whereas you are not otherwise. It's pretty easy to paint the door a bold color, pressure wash and mow the lawn and perhaps throw in a few plants and flowers here and there; try it and see how it changes the appearance of your home.
It's Too Personal
If there is one thing that all realtors say, it's that you cannot get too personal or buyers will walk way. I know you love color, but when buyers walk into your home and see so many personalized colors that they cannot even breathe, they're going to walk out. The same goes for personalize everything else – too high or too low cabinets or counters, exterior doors in every bedroom, balconies on every bedroom and even different paint colors in every room can turn a buyer off by a mile.
Photo by Getty Images