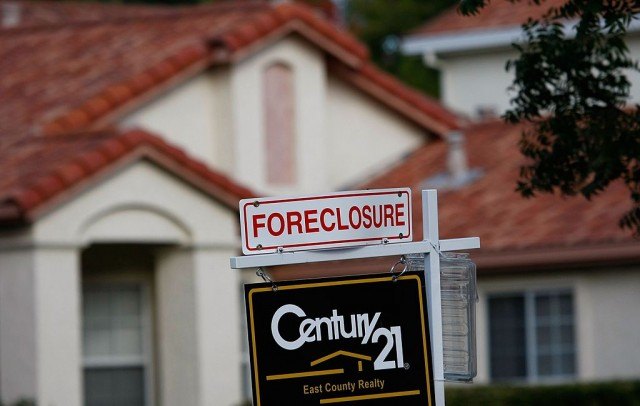 No one likes to think about foreclosure; it's depressing. Even though it's not your foreclosure, there are many people in the world that have lost their homes and they are living lives they never thought they'd be stuck with at this point. However, it's difficult to ignore the obvious; a foreclosed home is a good deal in many cases. For instance, my husband and I were able to buy our dream home in our dream neighborhood for half of what it was worth because it was a foreclosure. Do we feel so badly for the people who lost this home? Yes, we do. Do we feel happy that we get to have it and that we got to buy it for next to nothing? Yes, we do.
Foreclosures make dreams come true for some, and many people want to know where they all are. It seems that many have been snapped up and there are fewer on the market than ever before. While that might be true in many locations, it's not true everywhere. If you're looking for a variety of foreclosures to purchase, you'll want to buy one in one of the states in which the foreclosure rate is high. According to information on Bankrate.com these are the top 10 states where foreclosure rates are highest.
New Jersey – Currently 1 in every 590 homes is a foreclosure
Nevada – At the moment 1 in every 603 homes is a foreclosure
Maryland – One in every 690 homes is a foreclosure
Florida – One in every 789 homes is a foreclosure
Delaware – One in every 859 homes is a foreclosure
Ohio – One in every 1019 homes is a foreclosure
Indiana – One in every 1039 homes is a foreclosure
Illinois – One in every 1189 homes is a foreclosure
South Carolina – One in every 1197 homes is a foreclosure
California – One in every 1237 homes is a foreclosure
There are some beautiful locations on this list, and many of them will offer you more bang for your buck when it comes to foreclosures as there are more to choose from than anywhere else in the country at the moment. Just keep in mind that many are not move-in ready, and most do need at least some work to make them livable.
Photo by Getty Images