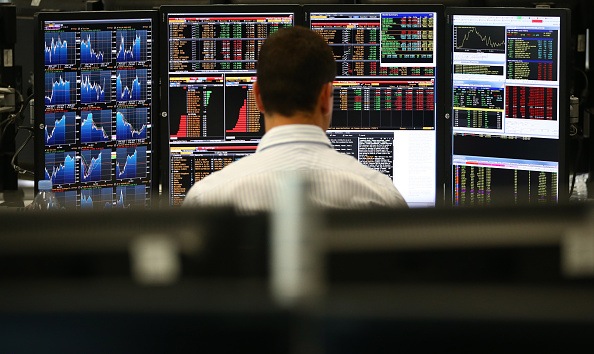 If you want to invest and diversify your portfolio, you should consider investing in index funds you can buy and hold forever. It might sound a little counterintuitive since you typically don't invest in the same thing and keep that investment forever. That doesn't sound like much of a risk. Actually, investing in index funds you can buy and hold forever sounds downright opposite of risky. That's what makes them a good long term bet, however, so we recommend you go ahead and try it out. It's a good strategy for someone who is not well-versed in investments and prefers not to work with an advisor.
We have a few suggestions for index funds you can buy and hold forever, and that means it's time to take notes and get to diversifying your portfolio. It's a new year, and that means it's time to make some financial changes to improve your financial future. Allow us to help you in this endeavor.
Vanguard S&P 500 ETF
These are very difficult index funds to beat, and that's what makes them a good choice. It's hard for others to surpass them, they're weighed by market cap and they often see a return unlike those of other indexes and investments, making them a wise choice.
Vanguard FTSE Developed Market ETF
Cheaper than U.S. stocks, these have a very low annual fee and are very steady in terms of return. You pay very little to receive a bit more almost all the time, and they are a good index. Financial experts recommend investing 15% of your portfolio into stocks of this nature, and that's a hefty price. However, the return is almost always worth what you put into and then some.
iShares Core S&P 500 Index ETF
Very similar to the above-mentioned index fund (Vanguard S&P), this is one that allows you to make smart financial decisions while also bringing you a return. This type of index fund is one you can buy now and hold onto without much stress or worry when the market changes. It's one that is highly likely to come back and cause you very little stress in the long run. Give it a chance and see what happens.
Vanguard FTSE Emerging Markets ETF
What makes this a great index fund to buy and hold forever is that it's good for volatile markets such as those in China and other countries. These might be volatile, but they are emerging in a very fast-growing method that makes them a smart move as far as your investments are concerned.  Emerging markets have a unique way of always bouncing back after they fall, and that is what makes them a good idea.
iShares Core MSCI Emerging Markets Index
Much like the previously mentioned index fund, this volatile but quickly emerging type of fund is a good one for investment strategy since the market always comes back around in these concepts. They're far cheaper than investing in foreign markets, which makes it a far better idea all the way around. You will find that your money earns significantly in this market provided you invest correctly.
Photo by Getty Images