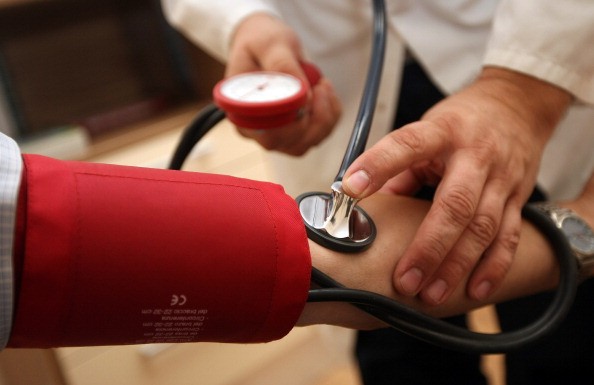 Health insurance is a stressful topic these days, particularly now that so many people are out of affordable insurance options. Those who were not able to afford insurance before have low rates that are almost laughable considering the fact that those of us already paying for individual health insurance plans can no longer afford them since the rates have skyrocketed to triple, even quadruple, the amount they previously were before the Affordable Healthcare Act was initiated this year. Now that 2015 is upon us and it's time to go elsewhere with our insurance as most of our plans are officially cancelled as of January 1, it's important to understand which health insurance companies are offering the best coverage in the new year. Of course, you might not be able to get health insurance through all of these companies, some rates might be a bit less affordable than others, and you might not even want to go with one of these companies. However, as a whole, these are the best companies from which to seek health insurance plans in 2015.
Blue Cross Blue Shield
One of the best health insurance companies in the nation, Blue Cross Blue Shield is offered to almost every resident in the country. With several plans to choose from, families, individuals and employers are certain to find plans that work well for their needs. These plans are designed to be affordable for those who need financial help, and they are designed to best benefit the customer. Of course, plans you might have had with BCBS in the past are likely much more expensive now, but this is a company that always seems to offer some of the most comprehensive health care options for those in need of them. Plans are offered by Blue Cross to employees of big corporations, individuals and even to families, and they are easy to choose from and easy to compare. Some plans differ greatly from others while some are very similar in nature. If you're not sure which plan is right for you and your family, don't hesitate to contact and agent at Blue Cross so that they can help you figure out which plans is best suited to your needs and your personal financial, health and family history. Not all plans are right for you, which means it's time to choose one that is right.
United Health One
United Health Care is one of the biggest insurance companies in the country, and they offer a number of different, personalized plans for those in need of health insurance. In addition, the company also offers a number of supplemental insurance policies that will help you pay for the medical care you and your family require. For example, you can apply for dental coverage, vision coverage and critical illness coverage. The company no longer considers conditions such as pregnancy a pre-existing condition, which means you will find it much easier to get coverage when you need it. With several different plans designed to fit every different budget, need and lifestyle, there is destined to be something available for consumers who need health care coverage. Whether it's short-term, long-term or even just coverage that covers certain life events, they've got you covered. Plans can be found online by visiting the United Health Care website, calling customer representatives or visiting ehealthinsurance.com to compare quotes and policies with the other top insurance companies in the US.
Aetna
With plans designed for individuals, families and everyone in between, Aetna is one of the best health insurance companies to consider in the New Year. The many different health plans offer you plenty to work with, including comprehensive plans that cover everything you need. From plans with low deductibles to plans with high deductibles and low monthly payments, Aetna offers everything you need for great health coverage. The company also offers a bevy of different considerations, such as the fact they offer you the choice to add dental, vision, maternity and plenty of additional supplements to your plan. Each one will raise the cost of your health insurance plan, but they will not cause you to miss out on what you need since it is available. Plans are easily found online and by calling the company to ask them about what's available for you and your family when you are in need of health insurance.
Kaiser Foundation
Kaiser offers health insurance plans for everyone. From the kinds of plans that offer you a low monthly payment and copay so that you can take care of routine medical visits and worry about emergency services when they happen to plans with low deductibles and high monthly premiums that allow you to never worry about health care when something happens; it's all available. There are a number of plans you can choose from, from the kind that cover just you to the kind that cover just you and the kids. There are different payment options, and the customer service at Kaiser is among the best in the industry. This means you'll find a rep who is happy to help you find the coverage you need at the price you can afford.
Cigna
One of the primary reasons that Cigna is one of the best health care companies in the world is the fact that the company is very user-friendly. What this means is that not only will you receive excellent customer service, you will also be able to navigate the website with ease. You'll be able to figure out what to do, how to find what you need and see your coverage, claims, payments and everything in between without hesitation or worry. There is very little you have to worry about in terms of figuring out which doctors and offices are in your network and out, which doctors you should call and what's covered under your plan. In addition to that, the company also offers a comprehensive selection of plans that are designed to benefit you and provide financial peace when it comes to health care emergencies and everyday situations.
Photo by Adam Berry/Getty Images