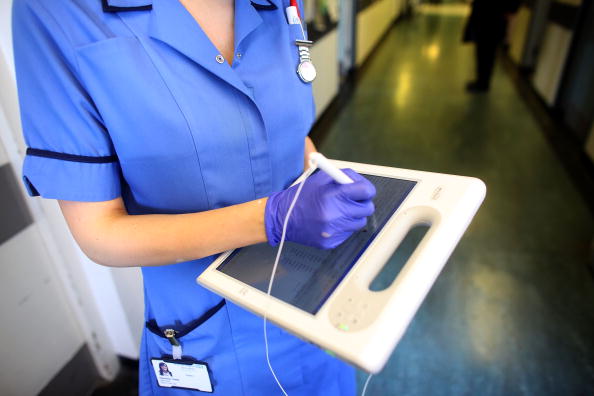 It seems that our medical bills are becoming more and more expensive. Even though we are supposed to be able to afford our health insurance now that the affordable care act was passed, we're spending more than ever and it starts with the plan. I'm still not entirely sure who is actually paying an affordable rate for their health insurance, because it's really not us. Ours went up more than triple with the same company but my plan lost half the benefits I'd enjoyed for years and my deductible went through the roof. I'm not mathematician – I don't even like math – but I thought that affordable health insurance would be, well, less than what it is; which is more than what it was before.
Now that my husband is going to work for a new company (can I say that I am so proud of him that after 15 years working his way up the corporate ladder with one company he was sought out and purchased by another company who was so impressed with his work for the bank that they offered to buy him and make him their own?) and it's a much larger Fortune 500 company, I've been a little more excited about health insurance. It's far less expensive with the new company, it's a lower deductible, it's much better and we are much happier.
It's still ridiculously expensive and it's still not going to benefit us overly much unless something terrible happens, but still. Medical costs are rising, we are all getting poorer because of it and I promise I've never heard so many people state that they would rather stay home and not see the doctor until they literally cannot go another minute without a medical professional because of what they'll have to pay (it cost me $600 out of pocket with insurance to have a doctor tell us that our daughter's face was fine and she would not need stitches or even a butterfly after she slammed her head).
I'm no medical expert, but many of the best people in my life and in my little world are; and they know what it takes to save some money when it comes to their medical care and insurance. Want to find out what they are? That's a rhetorical question, of course.
Check Everything
I'm not even kidding when I say you need to check and then double check and then triple check any bill you get from the doctor. I was once charged double the price of a doctor's visit for my son when he was a baby for a bad ear infection because he's a twin and they also charged me for my daughter. Um, she didn't go to the doctor that day. She was with us; but she was just as healthy as could be. I would have paid twice as much if I had not noticed that on the bill when it came in the mail.
Medical mistakes are not uncommon, but they are not always noticed by those who are paying for them. Check the bills and make sure you did get everything that's listed.
Stay Healthy
Hey, it's the truth. Lose that extra weight, work out, eat right, drink water, lay off the cigarettes, limit the alcohol intake and stop with the things in your life that are doing you more harm than good. It's a pretty proven fact that healthy people spend far less on medical related expenses than those who are not healthy. Simple, right?
One way to do this is to take advantage of the many perks your health insurance coverage might offer. Did you know, for example, that your health insurance might offer benefits that pay your gym membership? It's true; look for that information and see if you can take advantage of that.
Make the ER Your Last Resort
To be honest, you're going to pay far more to visit the ER than you will an Urgent Care Clinic or a doctor in the office. Skip it, if you can. It's one of the simplest ways to avoid paying exorbitant fees to doctors when you could have paid your much lower deductible at the doctor's office or at a health care center instead.
Stay In Network
It's a simple concept, yet so many people fail to take that into consideration. There are in-network providers and there are providers that are out of your network. Those that are out of your network are far more expensive to use than those that are in. All you have to do is check online with your provider to see if you are visiting an in network doctor or facility and it's instant savings. Make the mistake of not going to a doctor in your network and you will dramatically increase the cost of your health insurance expenses.
Photo by Getty Images