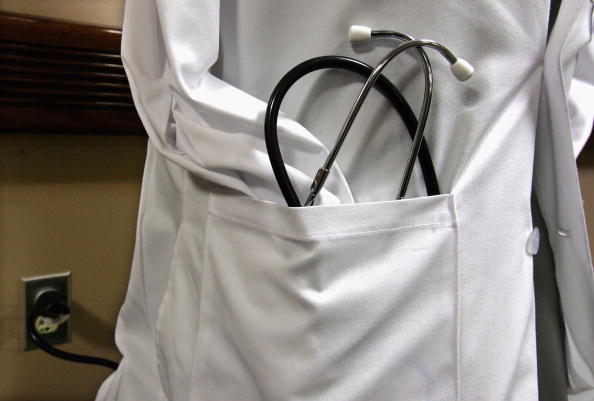 Insurance is such a dicey subject. No one likes talking about it since it's such a taboo subject. It brings to light the fact that bad things sometimes happen and you have to be prepared. No one likes to think of their own mortality or their own personal losses in such a prevalent manner, but that doesn't change the fact that Aetna and other insurance agencies across the country are looking to get you to switch to their company from your current company. The deadline for health insurance open enrollment is officially over as of December 15, but that does not change the fact that many Americans will need to get insurance for other reasons at some point before open enrollment occurs again.
Right now it seems that most people only want to complain about health insurance. They want to talk about how much it costs. They want to know where the people are who now find it affordable. They want to know where they are going to find their own affordable coverage, and they want to know how their insurance company is complying with Obamacare. They also want to know if Aetna might offer lower rates than the company they're currently using for health insurance. The answer might be different from everyone, but there is something that many people don't consider; Aetna has the customer's best interests at heart. While so many other health insurance companies are out for the big bucks from their customers and this new healthcare reform act, Aetna wants to stand by their customers and provide affordable insurance to everyone; not just those who couldn't afford the affordable rates before.
It was reported in mid-2013 that Aetna insurance was looking to watch out for their customers. They looked around at the new rules for Obamacare and they found as many loopholes as possible during the year and made announcements to smaller insurance agencies throughout the country that would protect their customers as well. Aetna didn't want to abide by the new laws because they knew it would hurt not only them, but the rest of us as well. They issued statements telling insurance companies across the country how they could get away with one more year (2014) of being able to insure their customers as they already were without abiding by the new laws that were enacted on January 1, 2014. They made other insurers realize that they could renew existing policies prior to the start of 2014 and allow their customers to keep their affordable coverage for an additional year until it was no longer possible to make that happen. It's thanks to Aetna and their quick thinking that people like me, individuals insured by my own individual policy, able to have affordable insurance for a full year after Obamacare took effect.
Unfortunately, that is over now. Most policies end December 31 and are no longer considered effective afterward. That means we all had to find new policies and new insurance. Aetna is still one of the best companies from which to become insured, even though their prices went through the roof. For those who still don't understand what the new healthcare act has done; it's given young, healthy people the stress of finding affordable insurance for their families and it's providing the elderly, the sick and the income-limited people of the country affordable insurance that they might not have been able to afford in the past. It's a subject that leaves many very sore, very angry and very upset when it's brought up; and for good reason. However, now that we know Aetna was looking out for the customer find out how this company can offer you health insurance even now that the open enrollment period has ended.
New Baby
Did you have a baby, adopt or place a child in foster care during the year, or will you? If this is something that happens when open enrollment is closed, you will be able to apply for health insurance coverage for yourself and your child and change your current policy if you must. This is one of the few special policies and coverage changes that can be made when open enrollment is over. There is a catch, however. You have only 60 days from the date your new child is born or adopted, and you have to enroll during that period of time. Waiting until day 61 means you will not be eligible to receive insurance until the next open enrollment period.
The good news with this is that your insurance policy will take effect beginning the day your child was born or adopted, which means that you can wait until day 59 if you'd like, and still get insurance coverage for yourself and your little one. It's back dated to ensure proper health coverage.
Job Loss
If you lose your job and your insurance was through your job, you can apply for new insurance for a short period of time following the end of your employment. You have one month to sign up for a new health insurance plan. Once that month is over, you have to wait until the next open enrollment period. Additionally, you will not receive backdated coverage; your new coverage will begin on the first day of the following month.
Marriage
If you exchange vows with the love of your life, you are eligible to enroll in an Aetna insurance policy for the year during a special enrollment period. Much like the special enrollment period that allows you 30 days to apply for a new plan, this special enrollment is also the same. You have one month to find a new policy and enroll or you lose your benefits. You also have to wait until the first day of the following month before your policy takes effect, but it's worth it to be able to apply for insurance when the open enrollment period is over. If you don't enroll, you will face a fine at the end of the year.
Photo by Spencer Platt/Getty Images