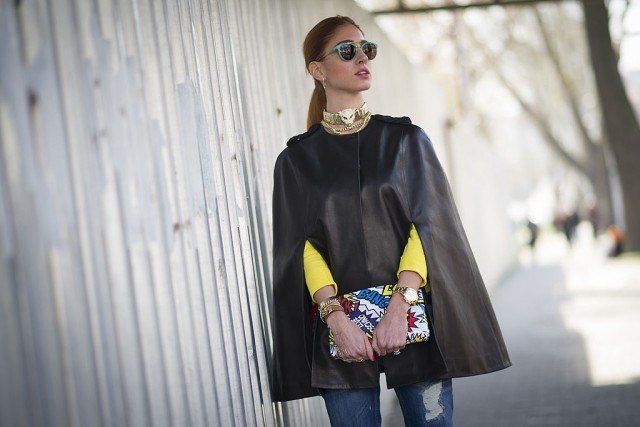 As someone who is a probable slave to fashion, and always has been, I adore shopping. I know that everyone has a different budget, and that not everyone can or wants to spend the money required to buy designer items. I love a challenge; finding a designer item on sale, finding something that is perfect but next to nothing. I love that challenge. When my mother, a teacher, recently told me that their evaluations at school include a space where each staff member is judged on the way that they dress, I was shocked.
I get it if the evaluation wants an opinion on the appropriateness of a teacher's wardrobe. For example, I do believe that all bits and pieces need to be elegantly covered and that anything you might find in a strip club should be off limits. Too short, too much cleavage; those things I get being a wardrobe evaluation. What I do not get is how a teacher can be judged on their personal fashion choices. My mom is well-dressed, but she's not into designers or trends or anything other than classics. Slacks and dressy shirts and sensible shoes, sweaters and cardigans are her calling. In my almost 33 years, she has never looked like anything but a teacher.
I was flabbergasted when she said that personal style is something that they are judged on – not appropriateness; personal style. I don't find that to be at all fair or just. If I were the person doing the judging on that, I'd have to fail them all because their personal style does not come close to what I love and see as good fashion choices, you know? But I wouldn't, because I feel that you should be able to wear whatever you want so long as it abides by the rules of proper dress and coverage.
What happened next is that I began thinking. Not everyone can afford to shop for expensive clothing, but everyone can afford to dress well. With so many resources and amazing tips, it's entirely possible that anyone on any budget can make any ensemble seem more fashionable. If you're interested in that, here you go.
Forgo trends
I know, I know; that doesn't sound much like fashion advice, does it? It is, though. It turns out that the biggest piece of misinformation in the fashion world is that you should follow trends. For one, not everyone can pull off certain trends. Additionally, I'm a big fan of the old saying, "Just because you can does not mean you should," if we are being honest. Taylor Swift looks beyond adorable in high-waist jeans, but that doesn't mean everyone does. Sometimes trends are too young, too old, or too classless to bother with.
If you want to look more fashionable on a budget, the first thing you do is stop following the trends. Instead, take a note from fabulous fashion designers and classic fashion icons such as Jackie O. and Kate Middleton; choose classic items that fit, flatter and never go out of style. When you stick with the classics, you immediately being to look more fashion forward.
Get friendly with a tailor
Despite what so many people think, tailors are not expensive. In fact, I cannot remember the last time that I paid for anything to be altered in our home. I do admit that I buy almost everything we own exclusively at Nordstrom and that they will tailor anything we needed tailored in a few days, and it's at no cost to us. However, even if you have to find a local tailor of your own, it's not more than a few dollars per item to take in hemlines and alter clothing so that it perfectly fits your physique.
Trust me when I say that a perfectly fitted pair of pants or a blazer you picked up for $10 at JCPenney looks far more expensive and fashionable than an ill-fitting pair of slacks or a blazer you picked up for $900 at Neiman Marcus. Get a tailor; make it all fit.
Embrace the simplicity of fashion
I will tell you that when you want to look more stylish, the best thing to do is take off half of what you're accessorizing with. I, personally, dislike seeing a woman with bracelets, a long necklace and long earrings. If you are wearing a necklace, keep studs in your ears. If you are wearing long, dangly earrings, keep a bare neckline. Forget stacked bracelets and pick up a sleek, elegant watch and a thin bracelet of some sort instead. If your bag is bold and beautiful, keep everything else neutral.
Embrace simplicity. You don't need bold patterns or designer labels on everything. Stick to classic colors, simple colors, and you will thank yourself later.
Always be appropriate
My favorite piece of fashion advice is this; I don't care how much or how little you spend on your clothing. If you look trashy, you look trashy. For that reason, stick to one simple rule of style; do not show off more than one body part at a time. If you are showing off your back in a daring backless dress, make it a long one. If you are showing off your gorgeous legs with a mini dress, make sure it has sleeves and a high neckline. If you are showing off your gorgeous shoulders and your décolletage, be sure you are not wearing a short hemline as well.
Photo by Getty Images