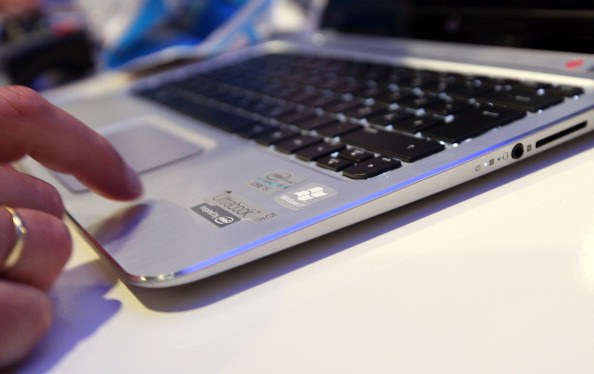 If you do any shopping online, you probably have a use for browser extensions. These are money saving app extensions that allow you to shop for what you want and need on a regular basis and save a bit of money. The interesting part about a browser extension, though, is that many people have no idea that they exist. They aren't certain that they exist, they don't know how to use them and they have no idea which ones are the best. We have done our research and chosen the 10 best browser extensions for money saving purposes. Now we are sharing them with you so that you have the ability to save money when you shop online. You can thank us later.
PoachIt
This is less a coupon site and more a tracking site. This extension allows you to choose items that you're interested in so that the site can notify you when they go on sale. When you're able to see them on sale, you can make money saving purchases that you might not have ordinarily been able to make. This is going to prove quite helpful when you're shopping for something in particular on this site. The only drawback to this particular extension is that their coupons are not always up-to-date, which means that you might miss out on one if you don't keep track of them yourself.
InvisibleHand
This is probably the best browser extension to download, because it takes things a bit further than most. While you shop for a particular product, this extension is shopping the web for you so that you can see which sites might have the same product on sale for a lower price. Additionally, the extension also adds the potential coupons you can use when you are shopping at a particular location. The even better news is that it does the same for airlines, hotels and other travel searches. Now you're really saving money.
Coupons at Checkout
This is part of the CouponFollow site that allows you to save money in the easiest form. There is no need to register or sign up for anything. All you have to do is install the extension and wait while your coupon boxes appear and your discounts are easily applied to your purchases.
PriceBlink
It's probably the least exciting of all the codes, but it's efficient. It simply requires a bit more effort on your part to use this one. For example, you will not see actual coupon codes when you are shopping and using this extension. You will need to go to the extension's drop down menu and choose from a list of coupons and click on the one you want to use, which then takes you to the PriceBlink site to reveal the code. It's a bit of work, but it's all right.
Honey
The site does not publish a number of stores that they represent, but it is plentiful. Like other sites, you can just see the coupons that are available for your purchase when you are checking out. They will appear at the side of your screen and allow you to choose which ones you want the most so that you don't have to worry that you're not saving what you want to save. It's a great extension for amazing savings anytime you check out.
PriceKart
This is a coupon tracking site that also notifies shoppers when things are on sale on other sites, too. There are some people who vote that this site does not work nearly as well as other extensions, but that it is worth checking out. It's free for Chrome, which makes it useful for many. When coupons are available, you'll be notified when you shop so that you can save money and enjoy your shopping experience while also protecting your budget.
Wallaby
This is a great extension for anyone with multiple credit cards that have many different reward systems and points. What you can do is track your cards here so that when you shop, your extension will share with you which coupons are the most beneficial and which ones are going to be best used with which purchases. Essentially, it takes the entire hassle out of working on your shopping and learning which cards and rewards points to use, which is a much more enjoyable way to shop for anything that you currently need.
Coupon Digger
The good news with this extension is that you will never have to search for another coupon code again. You log on to your computer and begin shopping somewhere, and the extension does all the work for you. it will find the coupons you need, it will save them for you and it will tell you which ones will work best for your items. It's going to help you save significantly, which is the entire purpose of these extensions in the first place.
Camelizer
If you love to shop sites like Amazon or Best Buy, this is the browser extension for you. This particular extension tracks history and prices, trends and other things that will alert you if there is a lower price or if there is a sale coming up. You get to choose alerts, too, so that the site will notify you should the item you're tracking go on sale at any particular moment. It makes for amazing savings on any product.
CouponCabin Sidekick
You'll need to sign up for a CouponCabin account to earn your cash back, but then you are good to go. With this particular extension, you will save money on your everyday shopping needs online, and earn cash back through most of your favorite shops and locations. This includes sites such as Amazon and Target, as well as Best Buy and Kohls just to name a few. It actually services more than 1800 sites, so you're bound to find something useful. Additionally, the extension also notifies you what percentage cash back you'll receive and which coupons you should use when shopping.
Photo by Adam Berry/Getty Images