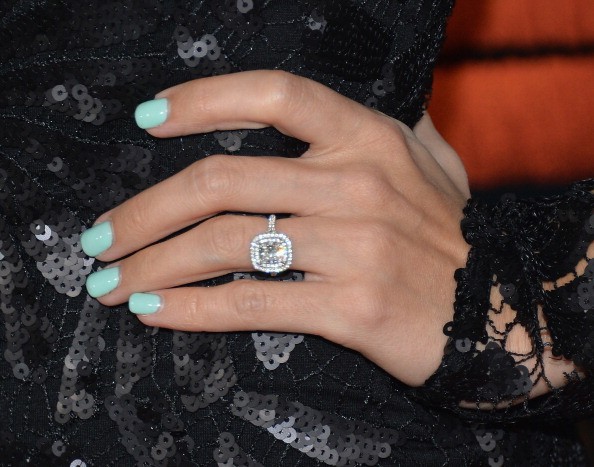 If you are about to ask the love of your life to become your wife (or husband, however you roll), why not let us help you save a bit of money on that very expensive piece of jewelry you're about to buy?
Think Carats
You're not shopping for a rabbit, but a woman cares more about carats than this animal. If you want to buy a big ring and still save a bit, pick a carat weight that is just under a certain weight. For example, one that is just shy of 3 carats will be a lot less expensive, and it will be very difficult to tell it's not quite 3 carats. Savings winner right here, people.
Don't Buy Brand Name
Sure, women would love to have a Tiffany & Co blue box to open with that engagement ring in it, or a Cartier or something of that nature, but it's far more expensive. You can get the same type of diamond, type of material and quality at a lesser-known diamond store for far less if you can overlook the name on the box.
Shape Does Matter
When it comes to choosing an engagement ring, go with a shape that's not traditional, say a drop shaped pink diamond engagement ring. As long as she doesn't want to have a round diamond, you'll be able to pick a new shape and save a bit. Since round is the traditional shape, it's far more expensive than a princess or a square-cut diamond.
Shop Online
There are so many custom diamond jewelry online with far better prices than in-store diamonds. Consider prices that are lower by shopping online and seeing what kind of deals you can get at major jewelry chains and online retailers.
Photo Credit – Getty Images