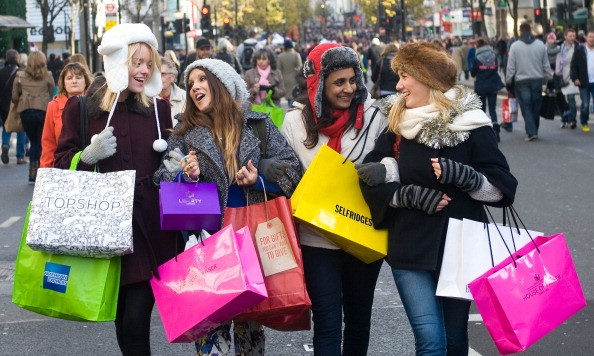 With August nearly over, many kids have gone back to school this week or will be going back very soon. It's one of the busiest times of the school year, having to prep for the upcoming year with school supplies, book lists as well as shopping for back to school clothing. Your child's wardrobe for school may not be the first thing on your list of important things, but it may very well be theirs. With all that you need to purchase for your child's education, it can be quite pricey. Still, there are ways to save money on back to school clothing!
Here are five tips on how to save money on back to school clothing for your kids:
1.Take advantage of back to school sales and coupons. Retailers know that this is a busy shopping time and will often have sales leading up to back to school season. You don't have to buy them all now either – Labor Day is just around the corner and most retail clothing stores have big sales for the occasion.
2. Allow only one splurge item. For the most part, you can go to discount or used clothing stores to get the trendier fashions that will end up going away next season. If you're going to splurge on one item, it would be wise to spend a bit more on a classic fashion that will last a long time, like a great pair of classic jeans.
3. Go to overstock stores. Stores like Ross, Marshalls, TJ Maxx and others like it carry designer and name brand clothing for the fashion-conscious student, but for a lot less and more affordable for most peoples' budgets. They tend to have the latest fashions for a quarter of the price you would find at higher end stores and not break the bank.
4. Have a budget. This should probably be your number one rule so you're not tempted to overspend on back to school clothes.  Having a budget for your children will not only save you some hard-earned cash, it will also teach them the value of a dollar.
5. Sell your old clothes. A great way to have money for new clothes is to sell the old ones you won't use. Establishments like Buffalo Exchange and other vintage stores will gladly pay you for some of your clothes – and thus have spending money for your new clothes!
(Photo by Samir Hussein/Getty Images For Shop West End VIP Weekend)