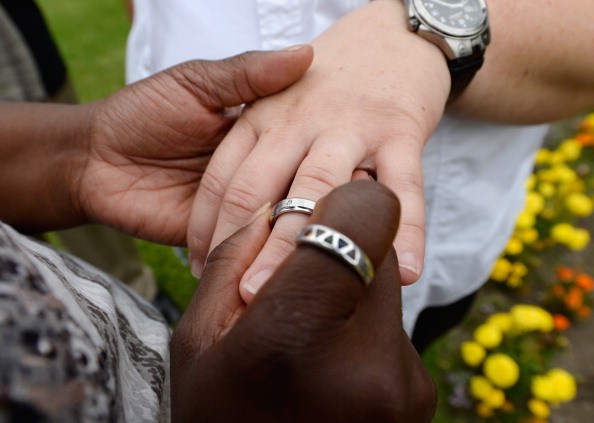 If you're planning to get custom wedding rings, getting the most expensive is not always the right option. However, no one wants to hear the term "cheap wedding rings" used to describe their own bands, but they certainly do want to pay that price for their wedding bands. There's an old saying that a ring should cost the equivalent of two months' salary, but we think that's so outdated and silly. Who wants to waste that much money on a piece of jewelry if you don't already have it lying around with plenty more to spare? We think wedding rings should cost as much as you can afford, and maybe not even that much. Now, don't get me wrong; I'm all about a big, beautiful diamond ring and jewels, but that doesn't mean I think that is what's important about love and marriage and commitment. With that said, I do think that people should buy what they can afford and forget the rest. So if you're in the market for cheap wedding rings that are cheap only in price, we have some suggestions for you to help you stay on budget – and encourage her to say yes.
Overstock
If you check out Overstock online, you will find that they have an array of rings in all sizes, shapes and colors so that you can find the perfect ring in your price range. It's a nice way to find the rings you want without spending a fortune.
Estate Sales
These are great places to find rings priced just right. They're being sold in an estate, so the price is going to be far less than the value, which is always nice. And chances are good you'll end up with something unique and very original here.
Holiday Sales
Jewelry stores are big on sales during holidays, so this is a good time to go in and see what you can get on sale. It's also a good time to see if you can work out a deal when making a purchase, since many stores are just looking to make sales.
Finally, regardless of the cost, you may look for rings that your partner will appreciate. Getting ​unique handmade wedding rings is a great option.
Photo by Kevork Djansezian/Getty Images