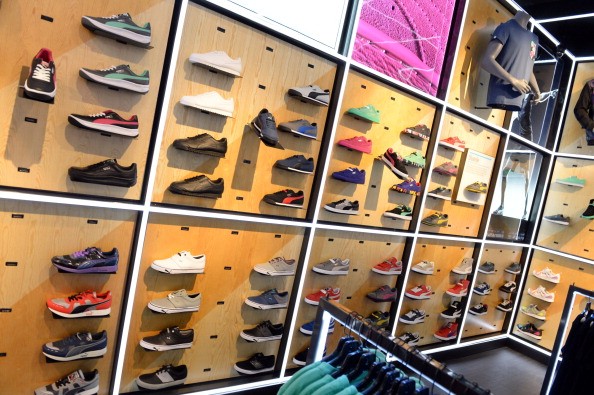 Apps: Imagine if they could save you money and time. Oh wait, they can. In 2011, one man managed to use a simple (read: FREE) app on his smart phone to save 30 percent off his purchase at Foot Locker in less than 30 seconds. Pretty impressive, right? Before we delve further into the story of one man's ability to save (there's an app for that) a bundle at Foot Locker, let's quickly mention how this story can apply to any other store in the world. The world, people; take this lesson, learn from it, apply it and save a ton.
Imagine walking into your local Women's Foot Locker and finding a pair of shoes. The prices here are exactly what you'd expect from a store that sells brand name sneakers and while they're often expensive, they're certainly not along the same level as Christian Louboutin, but I digress. The point is that you've walked in to spend $100 on a pair of sneakers you'll wear to the gym three times before you remember you hate working out and stop coming.
"$100 on shoes I'm going to wear like an hour a day, if that," you think to yourself with a hint of dismay. "If only I had a coupon or there was a sale," you ponder. Then you remember; you downloaded an app that allows you to scan the barcode of any item in any store in the world. You take out your phone, scan your barcode and BAM! There are the same shoes at a different retailer on sale for $70. That's a 30% savings. You take the phone to the clerk and ask if Foot Locker is in the business of price matching. Not being Wal-Mart, the clerk shrugs but agrees to ask her boss. The manager comes out, thinks about it, agrees and sells you the shoes for $70.
That's what happened to one man by the name of Chuck back in 2011. He used a simple barcode app on his smart phone to save 30% at Foot Locker in less than 30 seconds, and he's never looked back. And neither should you. Let this be a lesson to all; download that free app and scan items everywhere you go. If you managed to save even 10% on everything you purchased for the rest of your life through this app, you would be able to pay for your children to go to college in cash.
Photo by Rick Diamond/Getty Images for PUMA