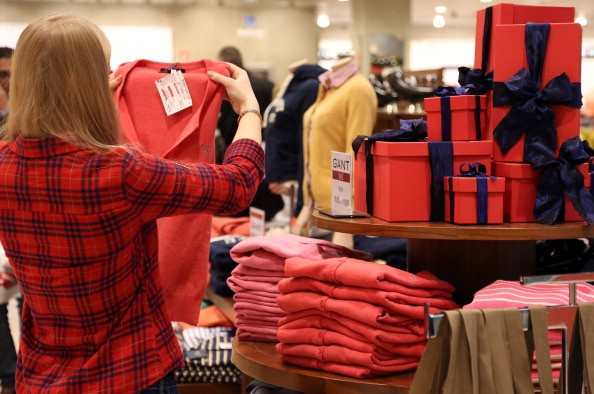 Whether you are on a budget or you live somewhere it's cold three days a year and only layer-worthy the rest of the winter season, cheap sweaters are always of interest. Sure, some will tell you that this is an item you should never purchase on the cheap, but we disagree. While it is worth the splurge to own a few high-end sweaters made of lovely material such as cashmere, your trendier sweaters can be cheap and most people will never even know. Stores like Old Navy, Target and even H&M or Forever 21 sell cheap sweaters perfect for the trendy winter fashionista that will work for the season and likely require replacement next year. There's nothing wrong with that, however, if you're only paying minimally for these items. There's no sense in overpaying for anything, but there are a few things you should know about cheap sweaters that will keep them looking good all winter. Otherwise, you risk wearing them once and ruining them forever.
Never Dry Cheap Sweaters
They're going to shrink; and we can tell you that with certainty. If you dry this sweater in the dryer, you're never going to get to wear it again. We recommend laying these out to dry. Don't hang them; sweaters can stretch when they are hung up, which is another issue you probably don't want to deal with when getting dressed.
Don't Wash Too Often
At the risk of sounding gross, try not to wash your sweaters every time you wear them. If they smell like a fire, wash them. If they're dirty, was them. If they smell questionable, wash them. But, if you just wear it to the store to grab a few groceries or just to pick up coffee or drop off the kids, hang it back up in the closet. You don't want to wash them too often or the color will fade in a way that's not stylish.
Go Longer
If you aren't going to splurge on your sweaters, we recommend sticking with the longer, tunic-style sweaters. Sweaters that are designed to be fitted and a bit shorter always look better when they're made with a quality material. The longer ones designed to be worn with leggings, however, are okay in less than quality material since they're so trendy and not classic.
Photo by Adam Berry/Getty Images