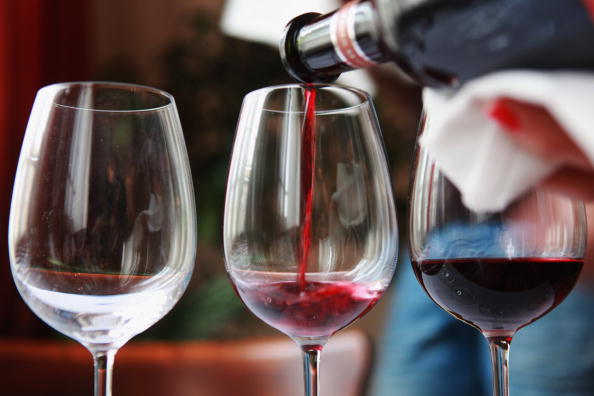 Travel, housing and entertainment are some of our biggest expenses throughout the year. We spend more on our mortgage than any other expense we have – put together (and that's a good thing!) and we spend more on travel that we do on our mortgage, probably. Entertainment is another big expense for us. We have four kids, so we spend a lot to take them places and to go places without them (because we have four kids so we need time away). It's 2016, and that means we are all looking for a way to get healthier and sexier and to save some money.
What if I told you that some of those big expenses we all pay for throughout the year are expenses we can actually save on – significantly? It's only the second week of the year, which means that we have 50 more to go to the end of the year. Some of us probably already failed at one or more of our resolutions, which means it is time to get serious about saving. It's not just because it's a resolution, either; it's a life decision. If we can save more and spend less, we all live a little bit happier.
We're going to forget all the small things you can do to save a few bucks here and there and focus on where you can save the most. Since you spend the most on certain things in life, it only makes sense that the biggest savings might come from places like that. Let's find a way to save on the big expenses in 2016 and live a life of financial freedom.
Housing Savings
The average amount that American families spend on housing every year is over $10,000. That's really just for your home; not anything that goes in it or makes it work. Unfortunately, it's not always that easy to find a way to save on housing. You need a house, and you can't just get rid of it. Sure, you can sell and find something less expensive if you are in a position to do so. However, not everyone is in that position, or wants to be.
One way to save is to take on a roommate. This is not a good idea if you have kids or a spouse but if you're single, it makes sense. You can save on half your mortgage or rent this way and you probably don't even have to spend much time with the person who chooses to pay half your expenses every month.
Do you have an additional room, a separate basement or above the garage unit that has its own entry point? If you do, you can rent that out. College students and even elderly men and women who want to be closer to family might be willing to rent that space from you so that they have an inexpensive place to call home while they are around. Chances are good, too, if that space has its own bathroom and kitchen that you will encounter very little of your new tenant, which makes life that much more enjoyable.
Another great way to reduce your housing costs is to rent it out for the summer on a site such as Airbnb. Do you have a family with a vacation house, do you have a vacation house? If you do, why not rent out your house for the entire summer and save on two months mortgage since someone else is paying that for you for the summer? It's a nice idea if you want to take an extended vacation of any sort.
Finally, consider whether or not a refinance might work for you. Do you owe less than your house is worth? Do you have the credit to refinance at a lower rate? Are there lower rates available? Can you refinance your house at all? If you can, you might be able to save hundreds of dollars every month by lowering your rate even just 1%. It's a great idea, but you have to qualify for it and be able to find the right bank, the right rate and the right time.
Save on Travel
We all want to travel and see the world, but it's expensive. One of our suggestions to save on these expenses throughout the year is to apply for a reward credit card that will benefit you. Most airlines and travel reward cards are currently offering great bonus point rewards to those who open an account with them. It's typically enough, on many cards, to book one or two flights without paying a penny. Additionally, you can use that card to make other purchases, earning points throughout the year and enabling yourself to continue booking travel at a discount – whether it's hotels or airfare, or even using your points to book an expensive rental car on your next trip.
Save on Entertainment
There are so many amazing ways to save on entertainment it's not even funny. My husband and I accidentally came across one of those ways by ourselves recently. We love date night, but with four kids and two busy careers, we are often tired on Friday nights and usually too busy on Saturday nights with our kids to be able to go out. That means we'd go out on Fridays anyway, and we'd go to dinner and have a great time, but we'd come home and pretty much fall asleep the second we walk through the door.
For that reason, a few months ago I called my husband and asked him if we could just take the kids to their grandparent's house and stay in for date night. We did just that. They went for sleepovers, we went to the store and bought filet mignon, baguettes and our favorite veggies and wine and came home and cooked together. It was so much fun, so relaxing and so much more enjoyable than going out and waiting on other people to bring wine, checks and everything in between. We had such a good time we stayed up later than ever that night, spiked some hot chocolate and took it out on a late night golf cart ride under the stars. It was a very good night. And we saved big time on that night.
You can also look for free entertainment throughout your city or town. We live in a small city along the Gulf of Mexico in Florida. We have a lot of waterfront restaurants and our downtown area is about as cute as you could ever imagine. They are forever having events such as seafood festivals and music festivals. They're free, you can buy a beer or a glass of wine and walk around the boardwalk watching the sunset over the water and it costs all of $5 for that. Movies in the park, picnics on the water, boat days and so many other things we do around here are free when we put our mind into it.
With so many ways to save on the biggest things we do throughout the year, we think that you could easily save $5,000 this year on just these things – at least. Why not challenge yourself to see if you can do it? Put aside the money you would have spent on something we offered an alternate for here and take yourself on a pretty killer vacation next year with that extra money. It seems like a pretty good plan to us, and we are big fans of ourselves over here.
Photo by Getty Images