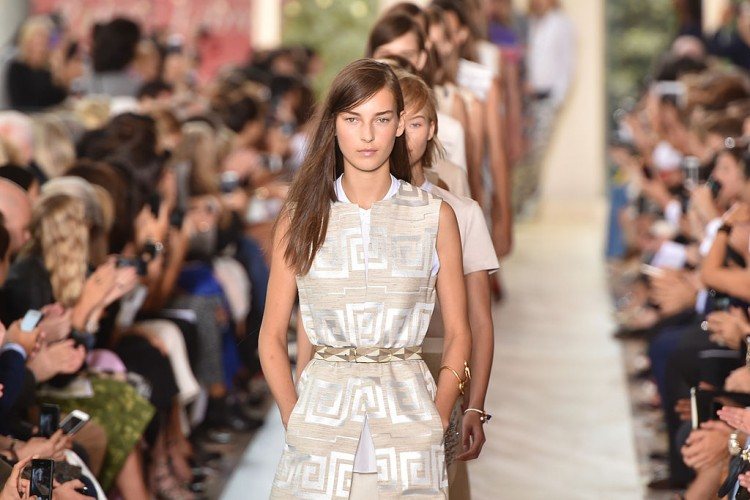 It certainly is not a secret that I have a love affair with designer clothes and shoes. Louboutin is my favorite dressed up footwear, Tory Burch is my Florida-favorite summer footwear, and no one makes a bag like Louis Vuitton. I'm a born and raised Floridian, and we love our bright colors. It should come as no big shock that I pretty much live in Lilly Pulitzer most of the year. I mean, how impossible is it to be unhappy when you have so much bold and beautiful color on throughout the day? Even all my Yeti Monograms are full-on Lilly Pulitzer print – always. I love it. The best part, too, is that I rarely pay full price for anything I buy (well, I pay full price for my Louboutin and my Louis Vuitton because those don't go on sale…some Loubs do, but not often enough for me to ever be able to snag them).
Nothing has to be full price, and nothing has to be overly expensive. I love the idea of saving money on the things I love the most, and that's probably because I have four kids who need to go to college and who will likely want to get married someday. Mom and dad have to save money where we can with these little mouths to feed and bodies to dress – and they like the good stuff, too, so they're not cheap. What that makes me want to do is share with you how you can also save big on your favorite designer items.
Lilly Pulitzer
Most people think it's near impossible to find Lilly Pulitzer on sale, but it's actually quite simple. For one, I always see it on sale no matter the time of year, and I'll get to that in a second. The big time to shop is in January and August. The site and the store always offers what they refer to as the "After Party Sale," and it's a good one. It was this week, in fact, and I scored big with three Palmetto dresses for $39 each (regularly $98) and several pair of shorts for my sweet girls at $19 a piece (usually $40 and up). I also got a couple of gorgeous maxi dresses that are usually $198 each for only $99 each. Those are good sales.
You won't find Lilly on sale in the stores, but you will in other retail stores. I see it all the time in my local Dillards marked down significantly. I even picked up a fourth Palmetto dress in the Keys at our resort (the Cheeca Lodge Resort and Spa) for $60 marked down from $98 earlier this summer. Additionally, I found two other dresses and ordered both from Nordstrom on sale during their Anniversary Sale last month for under $50 each. If you look, you will find it.
Tory Burch
I don't know why anyone pays full price for Tory. I scored a pair of $498 riding boots last fall for $159 online. I can buy it at Bloomingdales and Nordstrom almost all the time on sale, and there are always sales items in their stores and online. Additionally, I receive an email from the company with their big sales of 30% off sales prices or up to 70% off regular prices at least once every other month. I got a cute pair of color block espadrilles for $70 down from $150 last month, and a cute pair of Reva ballet flats recently for $130 from $225. If you look, you will find it.
One more thing you should know, too, is that you should definitely sign up for the Tory newsletter and online account – it's free. Every year on your birthday you get a $50 gift card for your next Tory Burch purchase; and that is always welcome.
Nordstrom Sales
The Anniversary Sale and the Half Yearly Sale are the best sales of the year. You can score almost anything for almost nothing. This year during the Anniversary sale in July and August, I scored two pair of my favorite Rag & Bone skinny jeans both for only $90. They're usually closer to if not above $200 per pair. I also scored several other darling items, such as a few Kate Spade items, some little Michael Kors shoes for my daughters and several other great items. All you have to do is know what you are looking for and how you want to dress this year, and both sales will help you achieve that.
My best advice to you is to sign up for online accounts and emails from your favorite designer brands and department stores so you will receive notifications from them that sales are coming up. This is the best way to scope out what you want and be prepared to shop early so you don't miss out on anything thanks to the stores no longer having your size or your color preferences.
Photo by Getty Images