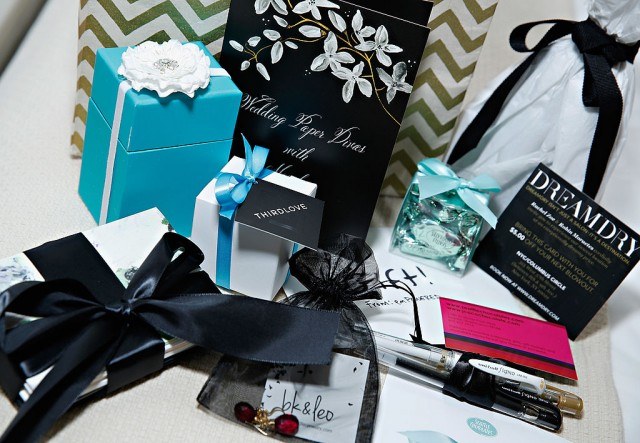 This coming weekend is a celebratory weekend in our home. It's our eleventh wedding anniversary; a very big one. Why? Because we think all our wedding anniversaries are big ones since we get to celebrate yet another year together that we get to have fun, do life and just experience all the things that are in our life plan. We love anniversaries around here, and we love any other occasion that is worth celebrating. What's really on my mind, though, is less about my upcoming anniversary and more about the gift I will receive. It's not about the gift; it's not about the presents during holidays and occasions around here. What it's about to me is something a little bit more.
It's about the thoughtfulness and the effort that's put into whatever my husband gives to me or to our kids for any holiday. Sure, we love receiving presents; but it's easy to go out and buy someone what they want and call it a day. What I love about my husband and his gift giving skill is that he is not someone who does that. He goes above and beyond in a manner that is very sweet. He puts a lot of thought into his gifts. Let's take this weekend for Mother's Day and use it as an example of how sweet he is with his thoughtfulness.
For one, he took the kids shopping and let them choose things for me that they thought I might like. He also bought me a new Kindle since mine is the original Kindle ever made (Purchased in an airport Best Buy vending machine when I wanted a very specific book to read on a flight and no one had it in stock) because mine died mid-book Saturday. Basically, I received a basket of all my favorite things that included a day at the spa and a Yeti Lowball for my morning coffee on the go (It's the only cup that keeps my coffee hot, but my other ones are too big and I have to have 4 cups of coffee to fill them). There was a package of my favorite candy, some of my favorite slippers and so many handwritten notes and cards and pictures my kids made for. Pretty perfect, right?
What made it even more perfect was the fact that my husband set up my Kindle so that my old books were on it and I could finish the one I thought I'd lost. He also downloaded a few new books from my list of must-reads this summer. My Yeti had my monogram on it in my favorite Lilly Pulitzer print already on it. Not only did he schedule all my favorite services at my favorite spa, he also talked my best friend's husband into doing the same so we can go together and have dinner and drinks afterward – he even made the dinner reservation.
My husband also goes above and beyond. He could have bought the Kindle, the spa day and the Yeti and put them in a gift bag and called it a day, but he looks for small things he can do to make them more enjoyable for me. It's the little things; and that leads me to an idea I had. The little things are the ones that matter, and I always remember that when my husband makes that kind of effort for me. Unfortunately, people don't always think that they can afford to go above and beyond to show someone they are loved or appreciated. I beg to differ, and I have a few ideas that might make a big difference in someone's life without making a big difference in your bank account when it comes to showing appreciation.
Personalize it
One of my favorite ways to make any gift seem that much nicer and more thought-out is to personalize it. It's a cup with a $2 monogram sticker on it. It's a cute bag with a monogram, or a wide-brim hat with a monogram. When you personalize something for someone, it automatically appears more expensive. More importantly, it automatically seems as if you put much more thought into it, making it that much more beautiful.
Give flowers
One of the things I enjoy most is giving flowers. It is fun to send them, but it's also nice to spend far less. Ordering flowers from a florist is very expensive and not always in the budget. I prefer going to my local supermarket and choosing flowers from their selection. I can purchase a dozen roses for only $14.99 and arrange them in a vase or a mason jar and personally deliver them myself. It's so much more meaningful and so much more personal; and it never breaks the budget.
Get creative
Another great way to show appreciation to someone is with their favorite wine. We all know you don't show up without something for the host/hostess when you are invited into their home. The problem, then, is that you might not always be in a position to pay for an expensive bottle their favorite wine or champagne. When this happens, you could get online (try looking it up on Etsy) and order personalized wine bottle labels. Put a phrase such as "thank you," on the bottle and then buy a mid-priced bottle and replace the label. You're not trying to pretend you are offering up an expensive bottle – the drinker will know – but you are showing that you did something extra special to make this bottle stand out.
Photo by Getty Images