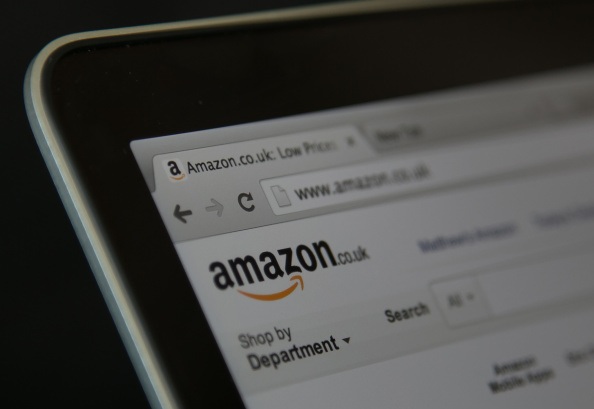 Word of mouth is pretty much everything when it comes to the things that you purchase. It's always nice to have someone else 'test' out a product for you before you buy it so that you can see whether or not it is worth the money. That's why online reviews are so amazing. You might not put much effort into them, but I cannot tell you how often I read the reviews of a product before I make a final decision to purchase something – especially when I want to purchase something made by a designer or brand I have no familiarity with. If I'm shopping at a store I don't own clothing from, I read reviews. I do this because I want to make sure what I'm ordering will fit.
To put something into context for you, I was never inclined to leave a review of my own until I was pregnant with my first child back in 2007/2008. My favorite maternity store was A Pea in the Pod, and that's where I bought most of my clothes. But I also found some very cute maternity wear on the Old Navy website and decided to order from them. As someone who does not usually shop at Old Navy, I wasn't aware that just about everything they have runs large. So when I ordered several maternity pieces in small, I was shocked at how large they were – even at the end of my pregnancy when I was huge. I needed their XS. So I left a review so that others would know what to expect (haha…pun intended). Now I check reviews anytime I shop for something I'm not overly familiar with.
The online review is the equivalent of asking a friend or family member what they think of something they already have. I always ask people how they like their vehicle, how they like their furniture and how they like just about anything else before I buy one. In fact, when we made the decision to buy a boat, we asked our friends what they would and would not recommend. With fast deck boats made for fun in the sun, we thought that everyone would recommend their Sea Rays, but they all actually informed us that we'd be far better off going for something with an outboard motor rather than an inboard/outboard since it draws less water and we can run faster in shallower water.
This is certainly not something we would have known if we hadn't asked two other couples with whom we are best friends. They both said that the sun deck on the back is not worth the fact that they panic in low tide every single time we head out on the Gulf to our favorite island. There you go.
So what if I told you that you could actually do someone a favor and rate and review their products online and receive them for around 90% off the retail price through Amazon? It's something called Snagshout, and it's going to let you get up to 90% off your next Amazon purchase with ease; and it's not that complicated. It's a social platform that allows you to receive a huge discount just for providing your honest feedback. It's true that companies realize that their products are important to consumers as well as the fact that a favorable review can make or break a purchase.
So how do you sign up for this program? It's easy and it doesn't take much time. It can, however, help you get your next purchase for almost next to nothing, quite literally.
How to get Started
The first thing you will do is sign up for Snagshout here. You can sign up with your email address or with your Facebook account, whichever you prefer. You will, however, need to link your current Amazon account to the site so that you can use it to get your purchases for next to nothing.
Shop
The easy part is the shopping. Once you are ready to find something to buy, just browse through the many different items for sale until you come to things that you want. You will notice that the prices these items are being sold for is significantly lower than the actual retail price, around 70% to 90% off the retail price. Add the items to your cart and check out. You'll click "Snag It" to ensure that you get it for the discounted price.
The bonus is that if you are an Amazon Prime member, you will end up receiving free shipping on your order and it will arrive in two days. Then you can do with it what you please.
Use It
Now that you have your item, use it. Get to know it. Use it often and use it well, you need to do this in order to leave an honest review. You have approximately two weeks to leave a review of the product on Amazon, and they would appreciate your honesty and your detailed response. Additionally, Amazon also asks that you please leave a disclaimer at the end of your review so that people know you were given the product at a discounted price in return for an honest review of the item on their site.
Snag Another Item
Once you have purchased an item to review and you have left your review, you can do it again. The thing to know about this site, however, is that it's not saving you any money if you are spending money on things you did not want or need in the first place. The site is a great way to save a lot of money on things you need or want, but it's not going to prove a very effective savings method if you are using the site to make purchases off the top of your head.
Good luck, and let us know how your experience with the company goes once you use it. Leave a review, if you will.
Photo Illustration by Matt Cardy/Getty Images