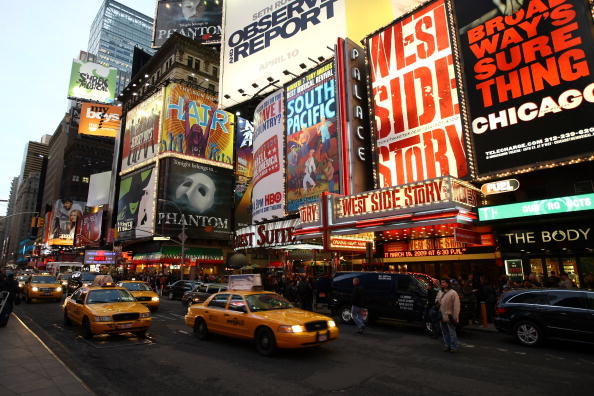 Something everyone has to do at least once in their life is catch a show on Broadway when visiting New York City. The experience is unlike any other; seeing the actors performing live, on stage, knowing that they do this seven or eight times a week and still manage to put on a show that gives you chills. Most of us can't even function at work by the time Friday rolls around, yet these professional actors and actresses never miss a beat; it's truly something else. The issue for some, however, is the price of tickets. Some tickets are less expensive than others, and some are not so bad. But most, however, are more than some people are willing, or able, to pay.
That's what makes many theater fans begin the tedious search for discount Broadway tickets. For the most part, there is nothing wrong with this. But, like anything else, you have to be careful to avoid scammers with fake tickets looking to make a quick buck off an unsuspecting tourist in the city. Since you don't want to miss a show on Broadway, we have a few suggestions that will ensure you get a discount on legitimate tickets; and you don't even up without tickets or your money.
Buy from the TKTS Booth in Times Square
This is a booth that is operated by the Theater Development Fund, and the price for tickets is very cheap. Unfortunately, you could end up waiting hours in line to get cheap tickets, so some people do not find this a feasible alternative to paying full price. However, you can guarantee a steep discount and real tickets.
Look for Hotel Packages
Many NYC hotels offer discounted tickets to Broadway shows for their guests. This is something you can ask your concierge. They will be able to provide you with a coupon that will allow you to head straight to the box office to pick up your tickets at a discounted price, and you'll get to see your show without worrying about prices.
Be Wary of Street Sales
You'll hear people hassle you left and right for tickets. They have them, they're cheap, you can go for next to nothing and practically sit on the stage. Be careful. Yes, some of these ticket sales are legitimate and you will get to see a show. However, many are not and you will end up out money and time – as well as trying to find something else to do since you aren't seeing a show.
Photo by Neilson Barnard/Getty Images