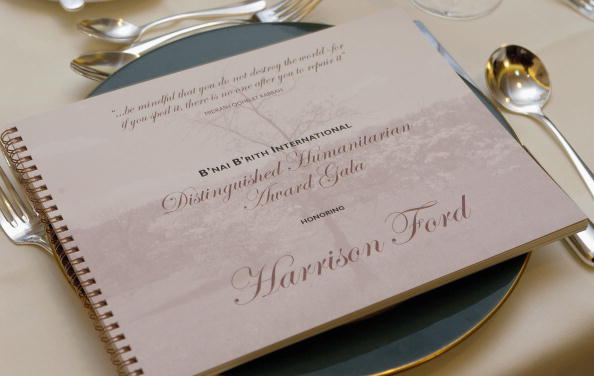 Moment of bridal honesty: It almost kills you to spend a lot of money on invitations you don't even see, that aren't part of your big day and that are essentially just pieces of paper that hang on bulletin boards – mostly ignored – until your big day when there are so many other ways to allocate your wedding budget. Trust me; I know. At the end of the day, however, you do have to spend a little to make your invitations nice since they are the first glimpse at your wedding guests will see. That does not mean, however, that you have to spend an arm and a leg on invitations that most people will mark down on their calendars before promptly giving to their toddlers to use as coloring paper.
We have a few simple, inexpensive (read: cheap) suggestions for wedding invitations that are going to knock your socks off. The best part is that while they are monetarily cheap, they're certainly not cheap looking or tacky. They're fun and fabulous ways to invite guests to your wedding that don't cost an arm and a leg.
Photo Shops
Vistaprint and Shutterly are websites that print things you like. You can customize your own invitations on these sites and buy them for next to nothing. This is especially wonderful if you want to incorporate a photo from your engagement sessions on your invitation, photo cards turn invitations at Shutterfly are really just a few cents a piece. With Vistaprint, you can choose to have more elegant, traditional invitations made, and they're still going to be so cheap you just can't stand it.
Evite
Is it tacky? We all have our own opinions, and they all differ. What we can say with certainty, however, is that a number of people are turning to social media and the internet to issue invitations because that's their best bet when it comes to receiving RSVPs. In a day when marking "Accept" or "Decline" on a piece of paper, enclosing it into an already addressed and stamped envelope and sticking it in the mail is too difficult, most people are happy to RSVP online, and many brides and grooms and choosing to issue their invitations this way. So, is it tacky? Who cares; you just saved a few hundred dollars and now you can get that ocean side couples massage in Tahiti on your honeymoon, and you'll stress less about RSVPs.
Etsy
For handmade, gorgeous invitations that aren't overly expensive, try Etsy. Do a quick search for what you want and watch with excitement as so many results in your price range appear. They're simple, customizable and perfect. You can literally download a template for what should be considered free, print your own and go from there. That's all it takes.
Photo by Getty Images