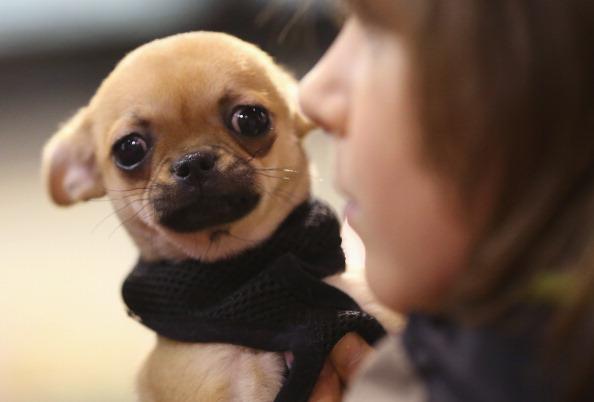 Pets are scientifically proven to help their owners live longer, healthier lives. They're wonderful companions, lovely friends and just overall great to have in the house. That's why so many of us own pets, and that's why so many people consider their pets a part of the family; just as important as any other member of their family (and sometimes more important than certain family members). Pets are, however, very expensive. Between their vet bills, their health needs, their diet, their exercise and their desire to have toys of their own, it can cost a lot to own a pet. That's why so many people want to know just how they can save money on their animals, especially when it comes to shopping at their favorite pet stores. Whether it is food, toys or supplies you're looking for when shopping for your pets, we have some great advice from vets, pet owners and even pet stores that will help you save money and still provide your pets with exactly what it is they need.
Buy in Bulk
This is a pretty obvious solution. It's going to help you save money at your favorite pet stores by actually stopping you from spending money at your favorite pet stores (and if that's not savings, I don't know what is). Instead of buying your favorite treats and your favorite foods at the local pet store in smaller boxes or portions, go to your favorite wholesale retailers (Sams Club, Costco, etc) and pick it up there. You will often save anywhere from 30% to 40% shopping in bulk. We can tell you that not everything in life is worth purchasing in bulk (though we stick by the fact that toilet paper is always something you should have on hand, so never feel badly buying that in bulk) because it's  not always less expensive. However, animal food and treats usually cost far less when you buy them in bulk. As long as it's nothing that will go bad in a short amount of time, it's worth buying a lot of it so you always have it on hand and so that you always save money.
Search for Coupons
It's the no-fail way to save money when shopping for your favorite animal needs. You can search online for coupons and you can find coupons in the newspaper. For example, a quick Google search for "Petco Coupons" or "PetSmart Coupons" is going to yield dozens of results. It's important to note that this will not always mean big savings for you. It all depends on which coupons are presently available. For example, right now you can save on cat food. But that's not going to help you if you're a dog owner. Just keep searching for coupons anytime you need to go into either store (or whatever pet store you like the most) and you will almost always find something that will lower the cost of your total bill by at least a few dollars; sometimes even more.
Buy Low-Cost Alternatives
Pet owners whose animals have special dietary needs often find that they spend far more than others on their pet's food. This is for the best since your animal has special dietary needs, but you can actually compare expensive brands with low-cost brands to find out whether or not they carry the same ingredients. It might surprise many pet owners to know that many brands do this. And if you're still not sure whether or not this is a good choice for you, you should speak to your vet to ask if you can find any low-cost alternatives to the kind of food he or she has dictated your animal requires. This is going to help you save money when you're at the pet store so that you don't go overboard on your budget.
Find a Store and Stick to It
Here's a simple way to save money when you are shopping at your favorite pet store. Find one, and shop there as often as you can without switching stores. Once you choose a store, sign up for their rewards club. Every purchase you make here from this point forward is going to earn points and allow you to redeem them for things like cash back, free product and discounts. Additionally, rewards programs often allow customers to receive discounts through the mail, in their inbox and even in stores when they are being offered. Our suggestion to you is to choose your favorite pet store and then ask them next time you are in there if they have a reward program for which you can sign up. If they do, sign up in store or go home and sign up online. The faster you sign up, the faster you will begin receiving coupons and discounts, earning rewards and saving money on all purchases you make at the store for your beloved pets.
Contact Manufacturers
Pet accessory manufacturers are very helpful when it comes to choosing items for you to have for your pets. These companies will take calls from customers so that they can answer questions, provide feedback and help you find what you need for your specific pet and his or her needs. They are also happy to send you coupons. All you have to do is call the different pet supply manufacturers and register your animal with them (Free) and wait to receive coupons in the mail and in your email. These coupons will allow you to save significantly when you are shopping. Manufacturers coupons are also good for use with store coupons, so you can actually save even more than you thought when you choose to use these together. The double savings really add up in the long run. You can drop the cost of your pet's needs significantly choosing options such as these. Just remember not to deviate from one food to another simply because it's on sale. Your cat or dog will do much better on a consistent diet than he or she will on one that changes frequently.
Photo by Sean Gallup/Getty Images