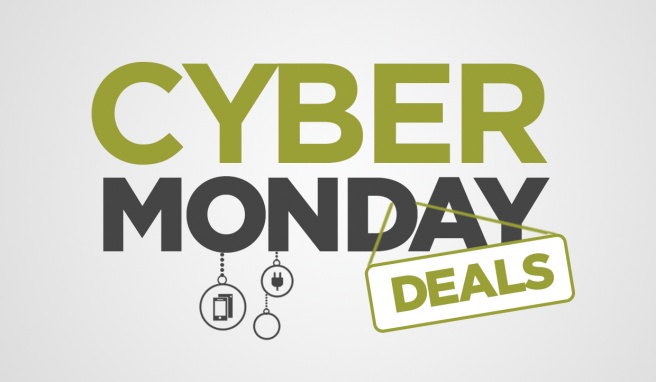 Millions of people take advantage of the Black Friday deals to save the most money possible on their holiday shopping. There are some people, however, who don't want to get up before the sun rises on Black Friday. They don't want to stand in the lines waiting to get into the stores, and they don't want to deal with the crowds. If you are one of these people, you can take advantage of Cyber Monday. This is the internet's version of Black Friday. The best part is that you don't need to leave your home to get the best deals. You can get everything that you need from the comfort of your own home. If you are planning to do some shopping on Cyber Monday, there are a few tips that you should follow so that you can save money and still get the best deals.
Start Shopping Early
The earlier you start shopping on Cyber Monday the better. Many items on sale on Cyber Monday have a limited number of items available. If you wait too long, the item that you want could be sold out before you have a chance to buy it. You should also start looking around a few days before Cyber Monday. There are some retailers who start their online sales on Black Friday. If you have a specific item and retailer in mind, do your research early.
Shop on Secure Sites
When shopping online, you want to make sure that you are not going to fall prey to identity thieves or online scammers. Since Cyber Monday is the biggest online shopping day of the year, these unethical people are ready to take advantage of unsuspecting buyers. When you are planning to make a purchase, make sure that you see "https" rather than "http" in the web address bar. If you see "http", the site is not secure. You should also look for the little padlock symbol in the right-hand corner of your screen. This also signifies that you are shopping on a secure site. If you don't use a secure site, you could end up losing much more money than you spent on the items that you purchased.
Don't Spend Your Whole Budget on Black Friday
If you are planning to shop on Black Friday and Cyber Monday, you need to shop smart. If you spend your whole budget on Black Friday, you won't have anything left over to spend on Cyber Monday. Part of saving money on your holiday shopping is sticking to your budget. If you want to shop on Black Friday, leave your Cyber Monday funds at home.
Don't Forget the Shipping Fees
One downside of shopping on Cyber Money is the shipping costs. If you order several items, the shipping costs can add up. Before you checkout, you should check to see if the retailer offers a ship to store option. This is where you would order the item online and then you go to the store to pick it up. If the retailer is not close to your home, you should check if you can find a coupon code for the store. If you do a Google search for the name of the store and coupon code, you should find one that will give you free shipping. If you don't have to pay shipping costs, you can save a great deal of money.
Use Your Credit Card and Pay the Balance in Full
It is best to shop with your credit card rather than your debit card when shopping on Cyber Monday. If your financial information or your identity is stolen while you are shopping, it is much easier to contest credit card fraud than it is debit card fraud. If you are going to use your credit cards, you should pay off whatever balance you accrued on Cyber Monday. If you don't, you will have to pay interest charges which can increase the amount of money that you spend. In most cases, these interest charges can cause you to go over your holiday budget.
Be Prepared for Product Shortages
If you have your heart set on a certain item, don't be surprised if it sells out quickly. This often happens on Cyber Monday. Even if you started early and you still cannot get the item that you want, you should add a bit extra to your holiday budget to get a similar item at a slightly higher price. If you plan for product shortages in your budget, you won't go over your budget.
Shop on Your Computer, Not Your Smartphone
It is best to use your computer when you do your Cyber Monday shopping. It is much easier to spot a website that looks suspicious if you are on a computer. These suspicious sites could be those of scammers or identity thieves, and you could end up losing everything if you don't spot them quickly.
Review Your Statements
As soon as you get the bank or credit card statements from your Cyber Monday shopping spree, you should make sure to check your statements. If you find anything on your statements that shouldn't be there, you would need to contact your credit card company or bank as soon as possible. The sooner the better.
Cyber Monday Could Have Better Items Than Black Friday
If you are looking for a certain item, such as a flat screen television, you will likely hear about plenty of Black Friday deals. The problem with that is most retailers put only products from third tier manufacturers on sale on Black Friday. This means that you won't see the highest quality brands on sale. It is the opposite on Cyber Monday. You can get the best deals on name brand items on this shopping day.
Abandon Your Cart to Get a Deal
Most retailers want your business. No matter what time of year it is, when a retailer sees that you had an item in your shopping cart and then you abandoned it, you will often get a coupon in your email to get you to complete your transaction. This can help you save money on Cyber Monday. A few days before Cyber Monday, put the items that you plan to buy in your shopping cart. On Cyber Monday, visit the website and log on then log off. After about 5 minutes, the retailer will send you a coupon for the item. This little trick can save you a great deal of money.
Saving money during the holidays is important to most people. If you are planning to take advantage of the Cyber Monday deals this holiday season, you should follow the tips listed above.