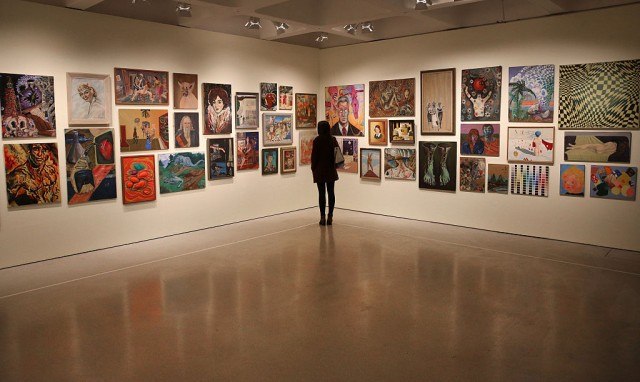 Art is one of those things you either have a real love and affinity for, or it's something you just know makes your home look better. I adore art. I adore art museums, the classics, new art and anything that is at all artistic. I have a serious appreciation for artwork and would much rather have beautiful art in my home than some of the cheap items that we see in everyday stores that aren't anything special. Of course, I'm not exactly in the Monet budget, so when my husband and I bought our dream home a year and-a-half ago, we quickly realized we needed more artwork to decorate. Our new house is three times the size of our old one (because we doubled the number of kids we had in one pregnancy) and we had a lot more wall space to cover.
We thought about heading to the store for some cheap artwork, but we knew we'd not be overly happy with it for very long. After doing a bit of research, we realized we could actually purchase lovely artwork that's not quite Monet, but not quite Target, either. Here are the sites we found that sell some delightful works of art for very affordable prices – and you probably will not see them in anyone else's home.
Minted
A site that makes it so easy to buy art is this one. The site looks for winners of design competitions and finds their items there, guaranteeing sales.
The Tappan Collective
If you're looking for something modern from someone who will likely be very famous in the near future, look no further. This site offers just that, and one day your newfound art might be far more valuable than what you paid for it now.
Eye Buy Art
If you love the idea of decorating with photography, join the club. This site finds photographers who are just beginning what is certain to be a very long and very successful career and turns their work into profit.
Photo by Getty Images