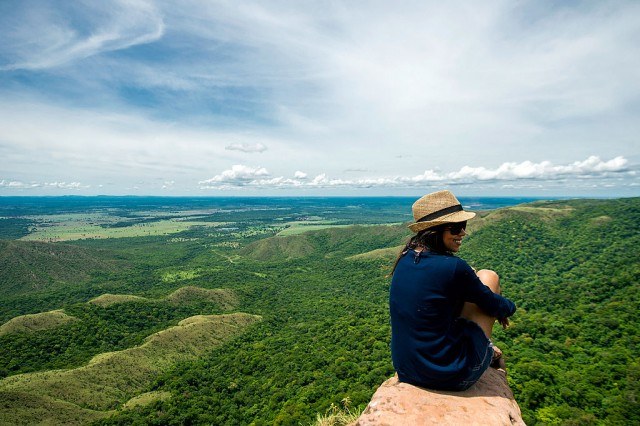 Travel is probably the best thing; that is all. There is nothing as exciting and as amazing as seeing the world, experiencing new places and learning new things. I love it, my husband loves it and our kids love it. In a dream world, all I'd do is travel. Then I remember we have four kids, and that includes 2-year-old twins, and dragging all their stuff through the airport and going through security lines with them is just no fun; there is no enough wine for that stress (they're great on our flights, though; it's just the stress of getting through the airport and onto the plane that kills us). Since I work from home, my husband and I often discuss how if we'd never have kids, we could go anywhere or do anything we wanted since I can work from anywhere.
I guess I could work from anywhere now; freelancing while traveling is how many people pay for travel and live that kind of life. However, I have four kids and trying to get work done when we are not in our own home with our kids is not even an option in our lives (too many bored kids in hotel rooms, breakables in houses and stress all the way around). But many people get paid to travel, or at least get paid while they are on the road. If you want to be a nomad without actually being a nomad, we can tell you how to do the same.
It's call freelancing. You can make money while you travel the world and never have to worry. Of course, you do have to have some substantial discipline and some serious focus, but it's possible. No matter what you are good at, you can do anything. We have a few suggestions that might work for you to travel and still make money while doing exactly what you want.
freelance writing
freelance photography
freelance travel vlogging
work for freelance sites such as Fiverr or Task Rabbit doing odd jobs
teach English in a foreign country
These are just a few of the many ways you can earn a legitimate living on the road, and we hope that you can find a way to make it work for you. A traditional lifestyle almost no longer exists, and we want to see you doing what you love to do while you're doing what you love to do. Get it?
Photo by Getty Images