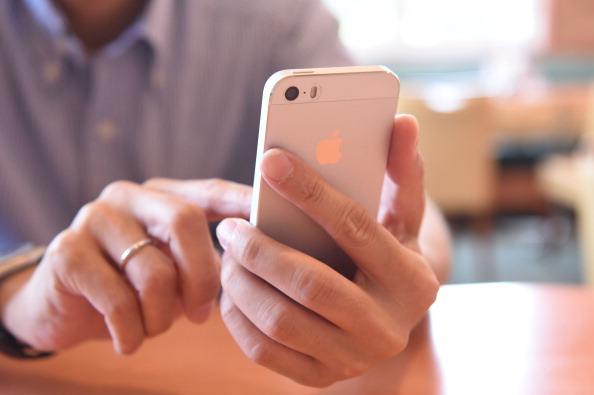 Your smart phone probably cost you a pretty penny, and you probably upgrade that phone more often than you care to admit. I know how it works; I do it, too. I'm married to a man who is convinced that life is not complete without the latest and greatest technology, which means I upgrade my iPhone at least once a year – if not more. It's something I don't care much about, but my husband does. He's constantly working to make my life as seamless and easy as possible (happy wife, happy life) and that includes making sure I have the most up-to-date electronics that will do more for me than I ever thought possible (I'll be interested when my iPhone starts folding laundry, cooking dinner and taking the kids to school for me). Something I've learned about having smart phones is that many people do not find that they are worth the money.
What if I told you that your smart phone could actually earn you money? That's right; what if I told you that I have 10 simple, easy and exceptionally ridiculous ways that you can use your phone to earn cash and gift cards (that will save you cash) doing very little in addition to what you already do throughout the day? You'd be in, right? Then here we go; here's how you can use your own smart phone to make you a little extra cash when you need it.
Gym Pact
This is my favorite; this app pays you to be accountable and get healthy. You sign up, you get paid for working out. If you don't work out, you pay a predetermined fee that will then go to those who do workout. The payouts are less than a dollar each, but that's all right. Each time you work out you get paid. That's great motivation to make you work out  more often so that you get paid and you get healthy. That's the most win-win situation I've ever heard of.
Locket
If you're not too concerned with what is on the home page of your phone, this will work for you. What happens is that the app places an advertisement on the screen of your phone. You can either use the ad or you can ignore it. But the payment comes either way. Your app bases your pay on how many times throughout the day you access your phone, which could mean a pretty big payout for some people that spend all day long checking their phones.
Swagbucks
Download the app and start using this. You'll have to answer questions, participate in short surveys and whatnot; and you earn points for it. When you have enough points, you can use them to 'purchase' gift cards to your favorite stores. This might mean filling up with a tank of gas thanks to that new Walmart gift card you just earned or helping with the grocery budget with a Publix gift card.
Field Agent
If you have an iPhone, download this app. You'll earn anywhere from $3 to $12 doing things that are asked of you through the app, such as checking a display at a supermarket or looking to see if something is done correctly when you're out. It takes little to no time at all since you can do these tasks when you run your everyday errands, which essentially makes it free money.
Shopkick
This is a good one that requires just about no effort. You need only download the app and turn on your phone's location services. When you walk into your favorite stores, you earn kicks. You can link your card to this and earn more if you make purchases in these stores. You can earn even more if you do things like scan barcodes and item numbers when in the stores. Then you can trade in your kicks for gift cards to places you love.
Ibotta
This app is pretty good for anyone. Essentially, you do what's asked of you on the app and then you go to the store. When you are done shopping you just scan your receipt and then the company pays you a fee. You earn money to shop, which is kind of a dream job for most people.
Receipt Hog
Take a picture of the receipts you collect when you do your shopping and watch them as they appear in your account on this app to pay you points. These points can be redeemed for cash that will go into your PayPal account. You won't get rich this way, but you can submit up to 20 receipts per week and every 1,000 points you earn is worth $5. It's a way to earn a little something for your basic shopping lifestyle.
CheckPoints
This is another app that asks you to perform simple tasks. It might ask you to scan a barcode of an item the next time you head to the store, or watch a short video. You will do it, earn points and then trade them in for gift cards to the places you love the most when you want to do some shopping. It's a great way to earn money in the form of gift cards – and it takes no time.
Viggle
This is an app that works on both the iPhone and Android devices, and it's good. If you love listening to music or watching things online, use this app. You get points for watching and listening, and you get additional points for answering simple questions and providing feedback. Those points are redeemable for gift cards to your favorite shops and restaurants. That's like free money to go buy something you really want.
Easy Shift
This app is one that gives you jobs. It might mean taking your phone with you through the store to check a price on a specific item or do other things of that nature. Once you do it, you upload your findings. Each shift work task is worth anywhere from $2 to $20. That cash is deposited into your PayPal account within 48 hours of each task completion. It's cold, hard cash for doing what you were probably already doing in the first place.
Photo by Atsushi Tomura/Getty Images