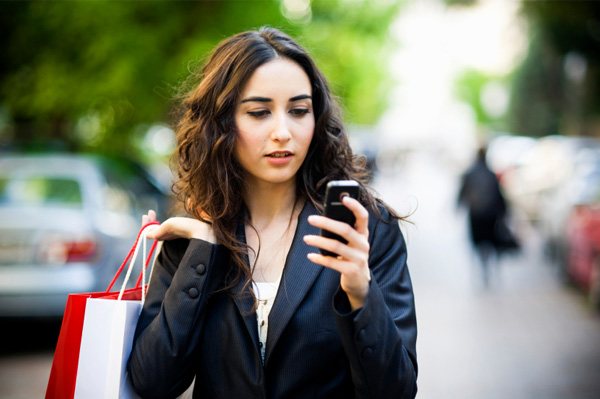 We live a busy life and are mostly overwhelmed with tasks that can exceed our limit. Time is not always on our side. Working moms, for instance, have very busy schedules filled with essential activities. She ends up having little or no time for the little but important things in her life. This is the main reason people hire assistants. On the other hand, some people just love running errands and can actually make a living out of it. Have you ever thought that you could actually earn from running errands? In case you would like to make a little cash on the side, have extra time and like running errands, then you should continue reading. How do you go about it? What is required of you? Here are ten ways to make money while running errands:
Tasker – Get paid to run errands as a Tasker
Some people are too busy to get time to do grocery shopping or house cleaning. So, to accomplish this important task, they hire people to do the tasks on their behalf. By signing up with TaskRabbit as a Tasker, you can get paid to do any task for those who live in your area. Once you register, you can access the job opportunities in your area. Other duties you can run via TaskRabbit include digital tasks such as usability testing, data entry and even being a handyman. You get online payments directly via their payment system. They also let you control your schedules, rates and the type of errand you wish to do.
Instacart – Get paid to shop for others
We all know how shopping can consume a lot of time. Those who don't have time to spare or wish just to relax during this time can hire people to do this on their behalf. Instacart is a platform that gives you a chance to shop for others and get paid. Fill in the online form and prepare for a background check once you get the first approval.
Door Dash – Get paid to deliver pizza orders
Home-based workers can enroll with Door Dash to deliver Pizza from local merchants and restaurants to customers. Once they hire you, your responsibility is taking and placing Pizza orders for the restaurants from customers. However, you need to be:
Be at least 18 years old
Have a driving license and insurance
Have a driving experience of at least two years
Own an Android smartphone or iPhone
You are allowed to work on your schedule – at night, during the day or any time of your choice. You get to make great money and keep 100% of all the tips you get.
We Go Look – Get paid to look at things
Watchers can get paid to go around looking at things on behalf of the customers via We Go Look. Tasks vary and can be anything like taking a look at a restaurant service a client wants to visit or looking at a building a customer wants to rent. All lookers have to dress professionally, pass a background check, work in a professional manner with onsite contacts and be able to convey the looks via their smartphone. Once the onsite data is captured and uploaded, the payments are approved. Lookers are paid $15-200 depending on the volume or the complexity of the job at hand.
Postmates – Get paid to deliver goods
Postmates is a revolutionary urban logistics platform that connects local couriers with customers. The couriers can give anything from a restaurant or store in the shortest time possible. You can get up to $25 per hour and 100% of the tips you get. All you need to do is sign up with Postmates, and start making money immediately. You don't necessarily have to own a car; you can make deliveries on foot, by a bicycle or scooter.
Agent Anything – Get paid to run miscellaneous tasks
Agent Anything is a platform that connects agents with customers. You get to run any errand, anywhere anytime. The agents have to be students. The missions range from sweeping an area to putting photos and music on a hard drive or saving a person's place in line.
Gig Walk – Get paid for doing product Audit Tasks
Manufacturers always need to know if the goods they produce are displayed appropriately or in stock at the stores in a particular area. Gig Walk is an application that lets you make money each time you complete product audit assignments for the local retailers. You can assist manufacturers by making use of this app and make some money when you run this simple errand.
All you need to do is download the Gig Walk app for your phone and set up a profile. You can then start browsing for gigs, and the app will give you a list the available gigs near you. It will use GPS. Find the gig you want and apply. Once you get approved, complete the errand given and get paid. Many product audit gigs can be completed in a few minutes. You can handle several of them in a day. One can earn approximately $7-$12 per gig. Payments are made via PayPal, for each complete and approved gig.
Dolly – Get paid to help people move
Dolly makes it possible for you to get paid for helping other people move. To be a Dolly driver, you need to own either a pickup truck, box truck or cargo van, since you will be hauling items to a nearby destination. Drivers can earn about $30 per hour.
Grabr – Get paid to buy products for others
Most times people travel abroad and forget to carry a souvenir or purchase something they really needed from that particular country. Now through Grabr, you can earn money by helping others get that product and delivering it on your next international trip. The payments vary depending on the item and the place it was bought from.
Fancy Hands – Get paid to be someone's personal assistant
Ever wanted to be a personal assistant because you feel you are keen when it comes to taking details and handling tasks? Well, Fancy Hands will give you the opportunities to do just that. Tasks range from making calls for a customer to sorting bills and ensuring that they are paid. To be an assistant, you must be living in the USA, but you get to do tasks for clients in different parts of the world.