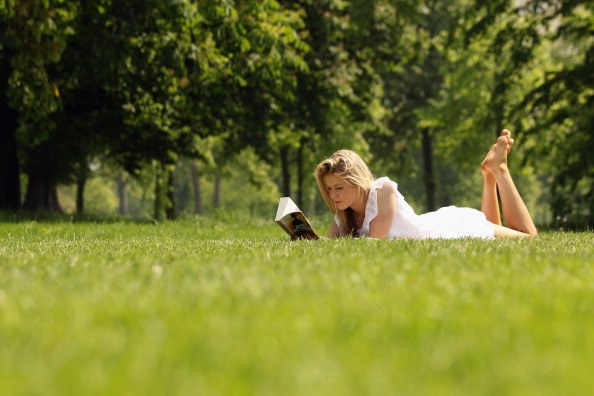 What I love about making money is that you can do it just about anywhere at any time. But that's not all; it also affords you nice things. I like nice things, and I like to have the money to buy them. But what I really love is that you can make money anytime you want, even when you are doing things that you normally do free of charge. We all do that, right? We all do things on a regular basis that do not earn us anything. But what if I told you that the things you do for free are capable of paying you? Well, they are. You can make money doing things that you do every single day without putting much effort into them at all. And it works out quite well since you are already doing them, right? Here are five ways you can make money doing things you already do for free every single day of your life. You are already doing these things, so you might as well make some money off of them.
Hanging out with your kids
What if I told you that you could make a little money staying home and playing with your kids all day long? There are plenty of people who would be very happy to pay you to hang out with their kids for a few hours here and there, too. It's like a babysitting service without being one. I'm talking short-term sitter services. I don't want you taking in 5 kids a week for 9 hours a day so their parents can work. I want you to charge people to drop off their kids for a 2 or 3 hours on designated days at designated times so that they can run their errands without the kids. They can go to the grocery store, the hair salon, the bank and anywhere else that they need to go and don't want to drag the kids along. If I had a friend with a service like this, I'd pay her (happily) to take my twins so that I could go to the store a few times a week without being stopped at every aisle to answer the same 67 questions over and over again.
DeClutter your home
If you have a house that needs a bit of a cleanup in terms of getting rid of clutter, sell it online. It's simple; you can do it without doing much more than photographing things that you have and listing them for sale online. It's not that difficult, and you have to clean up sometimes no matter what. You might as well sell your stuff, take it to a consignment shop or do whatever it takes to sell it and make a little money on getting rid of it. There; now you have a clean house and a little extra money.
Grocery shop
You have to feed your kids, right? And yourself and your spouse; so why not get paid to do it. Start a service that allows you to take orders from people (older people and busy moms will make amazing clients) to pick up for them when you go to the store. Charge a flat fee per person to pick up what they need and deliver it to them. I'm telling you as a busy mother of four and a work-from-home job, two kids in school, a cheerleading mom and someone who is involved in my church, I'd pay a ton of money to someone to grocery shop for me so I never had to do it again. I mean, a ton.
Walking your dog
There is no better exercise than that of walking your dog. Everyone who has a dog has to take him or her on a walk, but not everyone always has the time. Even if you love to do it, you might have other activities (kids and their extracurricular activities, for one) that sometimes prevent you from having the time to take the dog on the kind of walk her or she needs. So if you have a dog of your own and you know people with busy schedules and lives, why not advertise that you will stop by their place, pick up their dog and walk him or her with your own? You're already walking your own, and no one is paying you. What's a few more dogs if you're making a profit off of it? It seems simple, and it really is. You just need a good calendar and some organizational skills, and you need to advertise your little business so that people will know what you offer. Remember, convenience is something people will pay big bucks to have.
Read books
I love to read. It's my guilty pleasure. Actually, it's not guilty. It's a nice thing to do and it makes me feel more intelligent since it expands my vocabulary and makes me practice using my imagination at all times. But then there is this; what if you could read books that someone sent you free of charge and then get paid to tell them what you thought of the book? There are many book companies that are happy to do this, paying you to review the books that they need reviewed in a very honest manner. It's not something that will pay you a ton, but you can make a few hundred dollars a month and still get to sit back and relax. I'd love to get paid to relax; it sounds like a pretty ideal lifestyle to me. It's right there on par with being able to get paid to browse Pinterest or take naps. I'd be all over that in about a second if the opportunity presented itself to me. Check out onlinebookclub.org for more information about this type of deal to learn how to sign up and how to get paid to read books and offer your honest opinion.
Photo by Oli Scarff/Getty Images