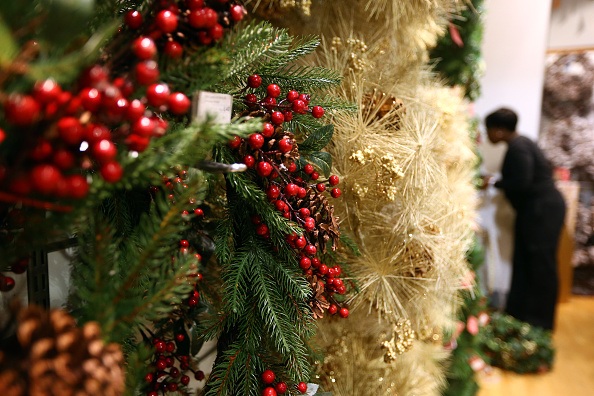 Have you ever had a side job of any sort? There was one time growing up when my parents preferred that I spent my time focused on my school work, my student government position, my role as co-captain of the cheerleading squad and an all-star softball player, and they did not want me to work. They felt that my working would have had a negative impact on the things that were more important in my life at that point, and they were not really down with it. Then a friend of mine wanted me to come with her to apply for a job and she begged me to fill out an application with her so that she wouldn't have to do it alone.
Lo and behold, they hired me to work as a waitress at a mall restaurant, and I thought it sounded like fun. I mean, I was 16, so it was an adventure. I lasted two days; I was off the first and the second my manager wanted me to rinse of chicken wings for a customer who did not order them with sauce on them – and then he wanted me to clean the bathroom and the toilet. I decided that I was not cut out for working in an establishment of this nature, so I never went back. Was that my finest moment? No; it was not. But…well, ew.
That's really the only side job that stands out to me because it's really the only one I ever had that wasn't my full-time career. However, many people pick up a side job, especially this time of the year, so that they can afford the holidays. They shop for Christmas gifts they cannot afford on their other salary, so they grab a gig on the side that allows them to afford to spoil their kids or grandkids for a day throughout the year. Side jobs during the holidays are not a bad idea for those who are looking for a way to make a little extra money, but not everyone wants to pick up a side job at the mall or somewhere else in the retail world (don't blame them), which is why these interesting side gigs might be a little bit more within reach for some.
Family Christmas Photographer
While most families do not want an amateur photographer taking their Christmas photographs, there are plenty willing to pay a much smaller fee to someone who will take at least decent photos. We once tried this with fall photos since our usual photographer was having a baby and it was too late to book any other professionals in our area. A friend recommended a friend who has a nice camera and some editing software. We chose to hire her for a fee of only $100 (that included our photos) and it seemed like a very inexpensive fee to pay for a handful of photos that weren't amazing, but were nicer than anything we could take on our own – and a lot nicer than not having photos taken at all since our photographer was in labor.
You can do the same thing. All you need to do is get a great camera, some great editing software and advertise your services. There are plenty of families out there who are looking for a cheap photographer because of their financial situation and/or because any photo looks professional in their eyes so long as it's not taken at the JC Penney portrait studio. You could do a few mini sessions each week if you have even a little photography skill and manage to make a few hundred dollars a week with this side gig during the holidays.
Work as a Decorator
Most people want to decorate their homes and offices using beautiful holiday décor this time of year, but simply haven't the time. My husband and I are in love with the holidays in our home and we go all out inside, but we are not big fans of outdoor decorating on our own. It's time-consuming and dangerous, so we always hire someone else to come hang our lights and put up our outdoor décor so we can do the trees inside, help our kids decorate their bedroom trees and do fun family activities together in the house – did I mention it's been in the 80s and 90s all of Christmas season this year so we flat out don't even want to go outside to decorate?
Why not advertise your services as a holiday decorator? Someone is going to happily pay you a few dollars to do their light hanging, or even their undecorating when the holidays are over. Advertise online using social media or ask your friends and family to help you get the word out that you are happy to free up some time on the schedules of your friends, family and their friends and family for a small fee.
Get Crafty
Pinterest has inspired us all to become as crafty as ever – except for me; I am too busy to find time to make the gorgeous crafts that I see on Pinterest, but I'm also very happy to order said crafts from people who do have the time to make them. I love the idea of seeing a photo of a gorgeous wreath and handing it to someone else to make for me. Do you have any craft talents? If you do, why not make your crafts and sell them for a few dollars so that you can make a little extra cash on the side? This is a great job for anyone who is looking to make money throughout the holiday season as early as Halloween, and it might even be a side job you can keep going throughout the year.
Think of it this way; if you make gorgeous wreaths and sell them for $100 (which seems to be the average price of the ones that I see) a few times a week, you could make hundreds of extra dollars and you don't even have to clock in anywhere or work on actual holidays this season. It's not a bad scenario for anyone who has the talent to do something like this for their friends and family.
One more thought on this subject; you make holiday crafts that are cute and adorable and perfect for teachers, and parents everywhere will jump on board that train just to free up a bit of time so they don't have to.
Babysit
Listen, with four kids I understand the importance of a great babysitter this time of year. We almost always offer babysitting jobs to our parents first since they are the grandparents of our kids and would much rather spend that time with them than with someone else, and they almost always say yes. On the rare occasion that they have something else going on, we have one trusted babysitter. Unfortunately, she is the amazing babysitter that lights up our lives and makes our kids so happy they almost love her more than us, and all our friends fight over her. So that sometimes leaves us sitter-less.
And that's fine; I'm not hiring a stranger I don't know to spend time with my four kids. That said, I see people on the news all the time who leave their kids home alone when they're far too young and I sometimes think that they could use a good sitter (though I'm sure these people aren't about to pay for a sitter, you know?). Regardless, there are many families who do need a sitter this time of year to finish up their shopping, so they can attend that work Christmas party and so that they can just have a break in the midst of all things child-related. I mean, one more trip to see Santa, elves or Christmas lights is sometimes all it takes to put us over the edge.
While I don't know the going rate for a sitter these days, I know that it's got to be pretty good. In our small town, I think the going rate is around $12 per hour. We pay more because we have four kids – so our babysitter walks away with more like $20-$25 per hour for her job at our house. It's a pretty lucrative job if you can get it.
Sell Things
Do you have an attic or storage room or garage full of useful items you no longer want or need? Sell them! Additionally, now is the time of year in which everyone is having garage sales and estate sales and the like so that they can get rid of things that they no longer want or need to make room for all the things that are coming their way on Christmas day. If these families are like mine, it's a bunch of men getting rid of things they have not used in years that are in good condition that they are selling cheap since their wives are going to throw it in the trash otherwise. Go ahead and see if you can pick up items that might just need a little cleaning and a little care and open up your own eBay shop or Craigslist store or something so that people can pick up items that they want this time of year so you can make a little extra cash on the side.
Photo by Getty Images