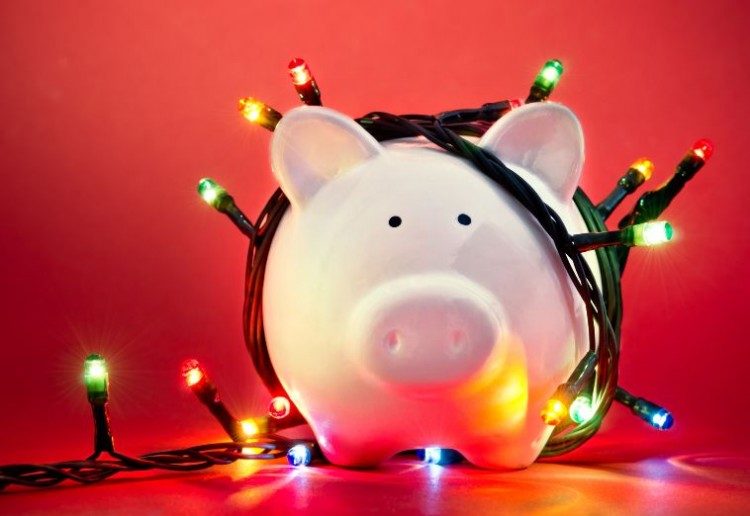 Every year, it seems that no matter how much you plan, there never seems to be enough money to cover all of the expenses associated with Christmas. Whether you are spending money on gifts, donating to charities, feeding the homeless, etc. — it requires funding. Fortunately, there are many ways that you can make an extra $1,000 between now and Christmas. It all begins with making sure that you are focused on the task at hand. Achieving anything begins with commitment and a plan. You have to understand that even if things get off to a poor start, you have to stick with and see it through to the end. The manner in which you respond to the adversity in life will determine how you will fare in life.
Following are 10 ways that you can earn at least $1,000 before Christmas.
1. Rewards Sites that Pay Fast
The use of reward sites to earn extra cash online is actually increasing in popularity. One of the reasons that these sites are so popular right now is because they make it simple and easy for users to take advantage of their offers and earn cash. Some common things that you can earn money for include surfing the web, printing coupons, taking surveys, and any of a number of other things that businesses and corporation request. You can find a long list of these sites by conducting a simple Google search. Make sure to conduct your due diligence on any site you plan on working with before you begin. There will be plenty of reviews to read.
2. Survey Panels
There are an increasing number of survey panels that are paying people for their opinions. Some surveys can be as short and five questions, and others are longer, but the longer the survey, the more it pays. The great thing about these types of sites is that you can participate at a time that is most convenient for you.
3. Rating Music
Believe it or not, there are companies that will pay you to rate music. For rating and writing short reviews on music that you listen to. While this is simple and easy, it will be important to make sure that your reviews are highly detailed and well-written. The best service to use for this is Slice of the Pie, and once you have earned $10 or more, you will be able to redeem your cash. The company pays through PayPal, so the transaction is simple and quick.
4. Install Qmee on Your Browser
If you are using any of the common web browsers like Chrome, Firefox, Internet Explorer, Safar, etc., you can install come on your browser and continue surfing the internet as you normally would. At different points, Qmee will pop up, showing some sponsored links, every time that you visit one of the links, you will be paid. The payments range from two cents to 15 cents, with the average being around eight cents. While this may not seem like a lot of money, it does take much to earn it, and it adds up over time.
5. Do Usability Tests
Companies will pay you to do usability tests, which can normally be completed in 15 minutes or less. These requests for usability will normally come from companies that have a need to have their website tested and evaluated. These tests will involve everything from speaking into a microphone from the computer to navigating around the site to evaluate functionality and ease of use.
6. Get Cash Back on Groceries
If you, like most people, have a smart phone, you will be able to download the Ibotta app, and the app will allow you to earn money on many of your purchases at the grocery store. You need to check to identity for what items are being featured every week, and you may also be required to watch a video and answer questions on a short survey.
7. Turk for Amazon
Amazon has what seems to be an endless list of tasks and odd jobs that they are willing to pay users to complete. Some of the tasks that Amazon pays for includes transcription, surveys and data entry. You can request a payment from Amazon with as little as $1 on your Turk account, or you can simply use the money you earn to purchase products on the Amazon site.
8. Use Your Smart Phone to Earn Money
There is a growing list of mobile apps that you can download to your smart phone and complete any of a number of tasks, based on certain needs. You will have an opportunity of doing everything from participating in surveys to taking pictures around your city. You can view many of the tasks as a form of cyber shopping that you get paid for.
9. Trade in Existing Merchandise at Amazon
While most people are unaware of it, Amazon allows users to trade in a number of used items, including music, iPhones, electronics, video games, movies, books and electronics. What is even better is that the item does not have to be previously purchased from the platform. When you contact Amazon to trade in an item, they will tell you what they are willing to pay for it. If you agree with the price, they will instruct you on how to forward the item to them and receive your payment.
10. Conduct a Virtual Yard Sale
The emergence of social media platforms like Facebook has revolutionized how business is done at every level. If you have always wanted to do a garage sale, but you are not crazy about having a bunch of people stopping by your home. You can use Facebook to conduct a virtual garage sale, where you show pictures of the items for sale. You will then simply entertain offers, where you can either accept or reject the offer. You will have to arrange shipping or delivery.
One of the greatest benefits with this method is that you will expand the size of your audience from the occasional passersby to thousands of Facebook users — depending on how you promote the event. Keep in mind that you are not limited to participating in only one of these. You can utilize multiple options to maximize your results.