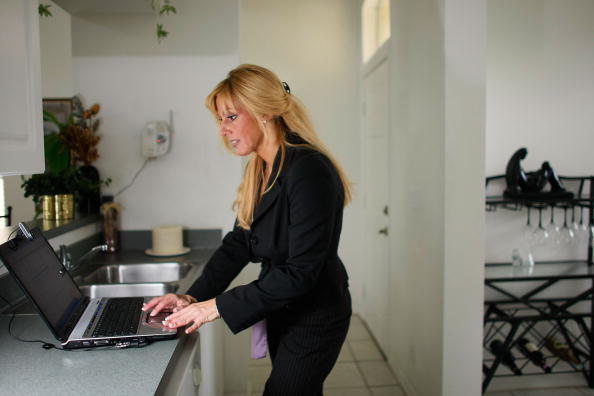 You've probably seen the ads and received a few of the emails encouraging you to take surveys and earn your living this way. You probably also disregard most of them as scams, but not all survey sites are illegitimate. In fact, you can make a nice bit of extra cash filling out surveys if you have the time and patience, and you are not looking for a way to get rich quick. The deal is this; you're not going to get rich quick. You're not even going to get kind of rich quick. Actually, you're not even going to make minimum wage per hour taking surveys. They are time-consuming and they don't pay anything but if you dedicate yourself to the sites, you'd be surprised what you can earn.
With that said, I'm going to warn you that you're looking at making around $7 per hour doing this, but it could be a nice side job or something you do when you have free time to earn a little bit of money. It's not stimulating or entertaining, but it's doable. And we have the best survey sites around for you to use if you're looking to earn some money right now.
Keep in mind that you have to answer a number of demographic questions prior to signing up, and these are used to match you to certain surveys. If you sign up for all 10 sites, you could earn around $75 per month by the time you're matched with a few here and there. It's not much, but it is something. Each one will require a bit of time to sign up for thanks to these questions, but most surveys that you will then complete take only a few minutes at a time, and you don't have to agree to take them all if they seem particularly time consuming.
Pinecone Research
What people adore about this site is that there is no waiting period for your funds. You get them right away. If you take a survey, you get paid via Paypal right that second. And the good news is that each survey pays significantly more than other sites, at $3 per survey. This is a nice way to earn a few extra dollars on a daily basis and hopefully compile a nice little savings account for you. Think about it; you could spend a few minutes per day completing one survey for a grand total of $1095 per year.
InboxDollars
This is a site that allows you to make money signing up for free trials and taking short surveys. You could be matched with longer surveys, too, but chances are good that every day you will earn just a bit of money using this site. That means good things for you, and it means that you could earn as much as $2 per day. That doesn't sound like a lot, but it's $60 per month.
Harris Poll Online
This is a good one if you're lucky. You can fill out surveys and be paid to do so, and you might even be contacted to participate in local focus groups. These pay a lot more and they are relatively short, so while you might have to go participate, it's not a bad way to earn some additional cash.
Toluna
It's another site that offers to pay you in points until you can cash out for actual money. They require that you have 6000 points before you can cash out, but they do offer some big money surveys to some of their users. This is a great one to sign up for to make a few dollars a day, but it's certainly not going to make you rich at any point in the near future, but it can help.
Offerway
Here is another site that allows you to take surveys for cash. They do not pay very much, but you do get paid right away for any that you take on a regular basis, no matter the fee. They commonly use Paypal, but there are also other forms of use that you can take advantage of, which means that you can very easily earn money using this site with very little effort.
 My Survey
This is a good one because you get paid even for the ones you do not qualify for. You earn money by earning points and though you don't earn many points at once, you do earn some with each survey you take and even those for which you do not qualify. Every 1000 points is worth $10 when you cash them out.
Swagbucks
People love this site because you can make money taking surveys and doing other small tasks on the site. Additionally, you can earn money to apply toward gifts cards to your favorite site. Sometimes the company hands out bucks just for being present, and that's always a nice way to earn money – the free way.
Springboard Panel
This is one that allows you to use the site to give feedback on items that you've tested. You earn points for your feedback and that allows you to save them up and redeem them for cash. It's not the easiest way to make money, but it is possible.
Cash Crate
This is a site that offers you surveys to take on a daily basis, typically once or twice a day. They don't pay very well, but they do add up over time, which means you could amass a nice little savings account when you spend just a few minutes per day working on these surveys.
Mintvine
This is another survey site that allows you to earn money right away by taking surveys that pay you in points. You get to take them for points that you can later redeem for cash, and that's a nice way to earn money. All you need is 1000 points to redeem $10, which isn't too shabby considering most of the surveys award you with between 150 and 300 points per.
Photo by Joe Raedle/Getty Images