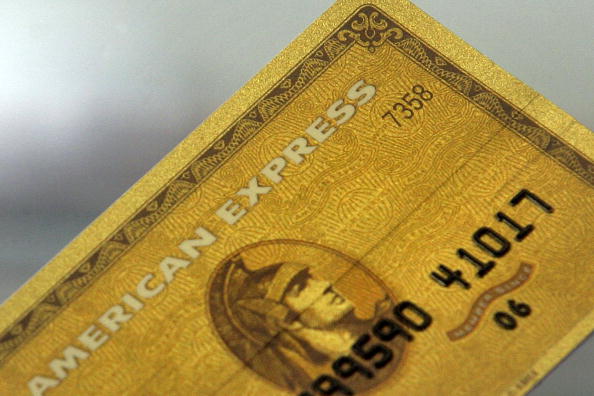 Cash is king, right? Well, it is, but that doesn't mean exactly what you think that it means. Sure, paying cash for things like a home and a car are going to get you a lot further in terms of negotiating a deal than paying for these things with a loan. And it's a certainty that paying cash all the time means you will never rack up debt, and that's a good thing. But those of us who do make it a habit to use cash to pay for everything aren't necessarily making the best decision. In fact, some of us are making a very costly mistake using cash instead of a credit card to make our purchases, and it's high time we wise up and start making more lucrative financial decisions.
I can hear you, you know. I hear you shaking your head and saying, "What a moron. She's telling me to stop using cash and start using credit cards. What's wrong with her? She's clearly a lunatic," which might be true. I could be a lunatic; sometimes I feel a bit like one on a hectic day with four kids running around the house (usually when someone isn't feeling well). But I'm not a moron, and I'm not an actual lunatic. What I am is a savvy woman who knows a bit about certain aspects of life, and money just happens to be one of them.
Cash is king, yes. But a credit card with a cash back program is even more lucrative. I no longer use cash for anything. I don't write checks (except to my water company; they don't accept card payments but it's only $13 per month so I don't really care). I use my card to pay for everything. I use a card with a great cash back offer and I actually make money every year. I make enough money every year that I can fund my significant Christmas shopping trips with the cash back I've earned throughout the year paying my way with my card, and I can assure you that I go all out at Christmas to the tune of entirely too much money.
Let me just explain a few things to you so that we can be clear what I'm encouraging you to do. I don't want anyone ending up tens of thousands of dollars in debt and blaming me for it. So let me start by saying that what I want you to do is use your card, yes, but not keep a balance. I'll start from the beginning.
Choose a Card
You cannot just use any old credit card for this concept. You have to use one that pays you. If you can get a card that pays you 1% cash back on all your purchases or one that pays you 5% cash back on certain categories and 1% cash back on everything else. The potential money you could make just by spending your usual money is astounding. We'll get into that in a moment, but first let's talk about a few of the best cash back credit cards to try.
Capital One Quicksilver Cash Rewards – 1.5% cash back on all purchases all the time
Bank AmeriCard Cash Rewards – 3% cash back on gas, 2% cash back on groceries, 1% cash back on everything else
Blue Cash Preferred Card from American Express – 6% cash back at the supermarket, 3% cash back at the gas pump and department stores and 1% cash back on everything else
Chase Freedom and Discover it – both pay 5% on rotating categories every 3 months up to $1500 and 1% on everything else
Pay for Everything
Now you have a card that offers cash back, you have to take a look at the budget to see where you are and how much you can earn when you make purchases – and we want you to make all your purchases using this card. We mean ALL of them. Your mortgage, your utilities, your groceries, gas, everything; the more you spend, the more you earn. Let's look at this scenario – a mock budget if you will.
Monthly household expenses (mortgage, utilities, water, cell phone, satellite, internet, car payments, insurance etc.) $3000
Monthly grocery bill – $1000
Monthly gas purchases – $800
Miscellaneous expenses – $1000
You're looking at a $5800 budget here that allows you to save and plan for retirement, have a little fun and enjoy your life on a regular basis. Now let's pretend that you have the AmEx Blue Cash preferred card. Here's the cash back you will earn every month on your spending habits if you spend just the above.
Monthly household expenses earnings – $30 cash back
Groceries – $60 cash back
Gas – $24 cash back
Miscellaneous – $10 cash back or more (let's say $500 of that is a department store purchase and change your cash back to $20).
This does not count any additional purchases you make, which just increases your earnings power that much more. Now let's do the math. You are spending $5800 per month on your everyday expenses. You're buying them anyway since you have no option. But if you pay for these expenses each month with your Blue card, you're earning $134 a month at least. That's $1608 per year. Spend more than that on things like your travel and your entertainment if you live on a bigger budget and you'll earn thousands of dollars cash back. Trust me – it's worth it. Even if you choose the card that offers 1.5% cash back on all purchases, that's $87 per month earnings on this budget. This makes for a nice savings account.
Let's say you are a bit more successful than the average American and you spend around $150,000 per year on living expenses and fun. At just 1.5% cash back, that's earnings of $2250 per year.
Pay off Your Card
The most important thing to do when you use a card to earn money is to pay that card off in full each and every month. Do not carry a balance – ever. Do not do it. Pay it off in full or this will not work, you will not earn money back and you will regret your decisions. Pay it off and enjoy making money doing nothing more than the usual all year long.
Photo illustration by Chris Hondros/Getty Images