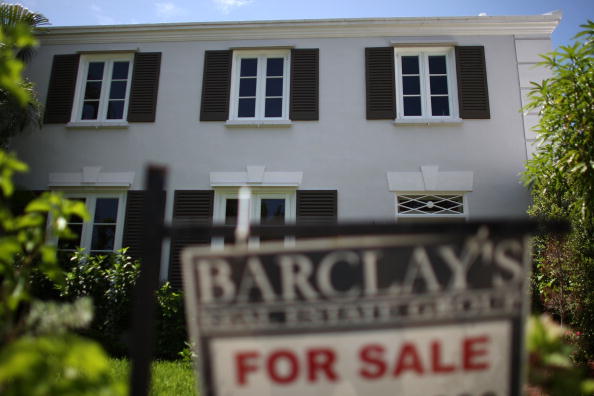 Being a homeowner is one of the most amazing feelings in the world; trust me. I didn't fully recognize this when I built my first home with my husband 10 years ago. I was just excited to have a house at all – and we made so many mistakes. We were 19 and 20 when we began building, thanks to our frugal way of life at the time and our ability to save. We were certainly not building anything fancy; just under 1200-square-feet and only 3 bedrooms and 2 small bathrooms. We had a galley kitchen, an informal dining room, living room and a 10-foot back patio on a quarter acre. We spent $94,000 on that house. And we loved it.
But we did not do it right. We didn't take the time to choose things we really wanted. In fact, I remember the day our builder asked us to stop by his office so that we could choose the finishes we wanted in the house and we were so annoyed that this particular appointment was going to make us late for a fun engagement that we barely paid attention and ended up choosing finishes we didn't put any thought into. We changed all of them out within the first five years we lived there.
We still own that house – we are now landlords, renting it out to my mother-in-law. That house was one in which we lived for 10 years of our lives. We brought home all four kids to that house, only buying a new home and moving when we had twins last year. Four kids meant we needed a lot more space, and we had to find that. This time around, we were much more careful. We considered building again, but the process is long and we hated it the first time around.
We took our time and we made smart decisions, and we eventually came across our dream house. This house has everything that we need. It's got more than 3 times the space of our old house, enough bedrooms for all the kids, a private office for me, a beautiful kitchen, a huge corner lot with a fence and it's got so much outdoor decking and a big huge front porch that makes us sit outside and watch the sunset each night – it's perfect. It's home; and this time around, we did not make the mistakes we made the first time.
Because I lived 10 years with slight regret, wishing we would have done things differently, I thought I might help buyers today avoid those same mistakes. Read on to find out which five mistakes you cannot make when you are buying a new home. Don't:
Buy more than you can afford
The bank told us we could afford X amount of house. We thought it seemed like a bit much. Sure, we could afford to make the payments, but we also have a certain standard of living and we didn't want to end up house poor. Just because we can afford something doesn't mean we have to spend that much. In fact, we spent far, far less on our home. Sure, it happened to be in foreclosure and it happened to have dropped $75,000 from the original asking price in less than four months – and sure, we had it reappraised after we did a little work to the house and found out it's now worth more than twice what we paid. We got so, so lucky. But we still would not have purchased anything more expensive. Remember – the bank does know how you live, so you need to keep that in mind.
Forget that everything should be in writing
If you want to buy a home and you want the appliances, make sure they're in the contract. If you just assume that they are going to be there on moving day, you might be mistaken. Unless it's in the contract, the seller can pretty much take whatever they want out of the house as far as appliances are concerned, even things like the ceiling fans and light fixtures. Make sure you get this in writing so that they cannot legally remove these items from the home before you close.
Forget that anything can happen
Buying a home is a stressful process. Anything can happen. For example, you might find that your inspection comes back with some serious issues that the sellers will not fix, that are too expensive for you to fix or even that your finances since your pre-approval have changed and you can no longer afford the home. One thing that you cannot do is going out and finance a bunch of new stuff before you close; this changes your credit score and can change your loan approval, resulting in the loss of your new dream home.
Forget that there are additional costs
If you choose not to escrow your mortgage, you're going to have some very large added costs. You have things to consider such as property taxes, insurance and so much more. Another added cost that we have in our home this time around is our Homeowner's Association Fee. Because our house is so much larger this time around, too, we have to pay more than twice what our old utility bill was. These are just a few of the costs that many buyers fail to consider when purchasing a home.
Skip the down payment
I know that there are programs out there that are designed to help homebuyers with their down payments or that allow you to put almost nothing down, but it's a bad idea. When you owe more than a certain percentage of your home's value, you have to pay something called PMI (Private Mortgage Insurance) until you have more than 20% equity in the home. This is expensive – very expensive. Additionally, you won't have much equity in your home, and that's never good. It hurts, a lot, to go to the bank and ask for that cashier's check in an amount that could buy you several brand new vehicles in cash, but it's worth it when you sign those papers.
Photo by Getty Images