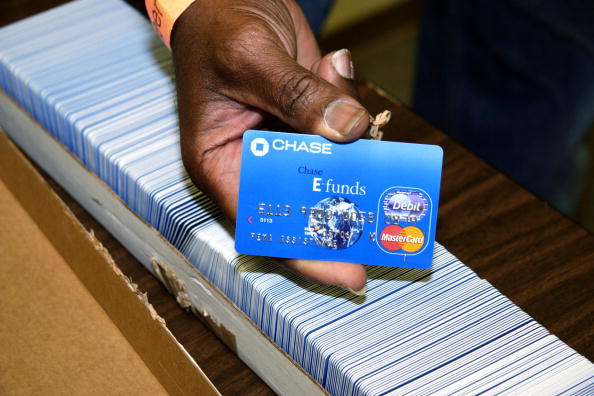 The simple truth is that redeeming points for merchandise is never the most profitable or beneficial way to redeem your miles or rewards points. You've worked hard to earn those, and you typically get about half a cent per point on your return. However, sometimes it's not a question of whether or not you want to take a trip to a wonderful and exotic location or book a hotel stay for your honeymoon. Sometimes it's about the merchandise you can get by redeeming your points. And, after all, you might have a stash of points and a fear of leaving your home, so what better way to redeem them than by using them to buy new merchandise.
To figure out the best way to use your points to pay for merchandise, you'll need to know which options are the most profitable. In terms of value per point, redeeming your points for merchandise is the least attractive way to redeem points. With the merchandise redemption offer, your points are typically worth only about a half cent per point no matter which rewards credit card you have in your wallet. For most cardholders, a slightly better option is to redeem your points for a statement credit, which is worth just a little bit more than merchandise. Finally, linking your rewards to your Amazon account will get you just a bit more than that, even, but we are still only talking about a return of .7 cents on the dollar. It's not much at all.
The best method for point redemption in terms of merchandise is to go for gift cards. The value for gift cards is slightly higher, typically capping out at around a solid cent per dollar. Sometimes there are gift card sales through companies around the holidays that make it possible for you to get just a bit more value from your credit card reward points when redeemed, but those sales are infrequent and usually not well advertised, making it difficult for you to trade them in for merchandise at a good rate.
In short, if you insist on purchasing merchandise, the worst way to redeem your credit card rewards points, do it in the form of gift cards. The most profitable method of purchasing merchandise comes in this form, but make sure that the type of stores you want to shop offer gift cards. For example, American Express has a gift card shop that offers only one business and electronics store, and it's not Best Buy; it's Staples. Additionally, the only type of gift card that their business partnership with Staples offers is a hard card that comes through the mail, often taking several weeks to appear; which is not typically a good redemption option for any cardholder.
Your points are your points, which means you can use them however you see fit. However, it's never the most profitable way to redeem them for merchandise. On that note, they are your points and if buying gift cards and televisions and gifts with your points is your idea of a fun way to utilize your hard earned points, that is certainly your prerogative.
Photo by Getty Images