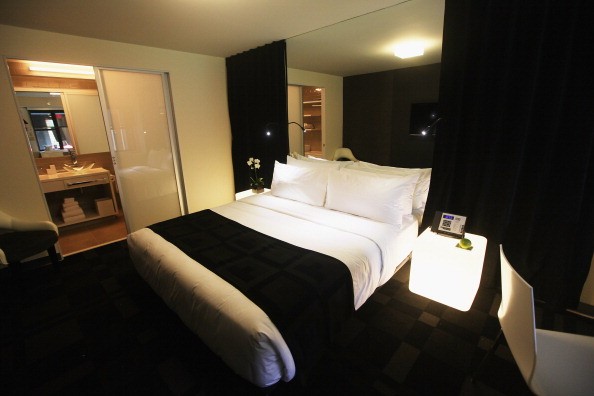 Marriott hotels are everywhere. There are many types of Marriott locations, from business class hotels to resorts to vacation clubs, and each one comes with an array of bonus features. You can sign up to become a Marriott rewards member free on the company's website. Many people ask whether or not it's worth the few minutes it takes to sign up, and the answer is a resounding yes! There are some amazing perks to being a reward member.
Megabonus
This is one of the best rewards you can get with Marriott Rewards. What happens is that every few months the hotel begins a promotion in which you can earn a one night stay for categories 1-5 hotels for every two nights you stay. Essentially, you can stay at a high-end Marriott for two nights and earn a high-category stay for one night.
Friend Bonuses
If you refer a friend to the program, you get an additional 2,000 points for every stay that you and your friend make! What does this mean? This means that you and your friend can stay a combined five nights at any Marriott and you get 2,000 points for no reason other than you referred that friend. That's an additional 10,000 points for doing next to nothing. Now you have a free night.
Best Rate Guarantee
Marriott promises to have the best rates. If you find one that is better than the Marriott's listed rate online, you simply show them the proof and the hotel will match the rate. That's nice, but what's better is that the hotel will also give you an additional 25 percent discount on the lower rate. Say you have a $200 stay and you get 25 percent off that – you're paying $150.
Gift Card Bonuses
You can buy gift cards with your points. For example, you can use 6,000 of your Marriott Reward points and get a $500 Southwest Airlines gift card. That's all. That's less than what you'll get when you sign up a friend and you or your friend stay three times at a Marriott hotel. It's a really big reward, and it's one that's worth looking into.
Points on the Dollar
For every dollar you spend at a Marriott hotel, you get 10 points. That really adds up. The more you spend, the more you will have. For example, if you spend $600 between your room and your charges during any stay, you're going to earn $6,000 points. This is pretty awesome if you want to buy a gift card to an airline. Of course, it's even better if you use your Marriott membership when you're on a business trip and all those points are free because someone else basically paid for them.
(Photo by Mario Tama/Getty Images)