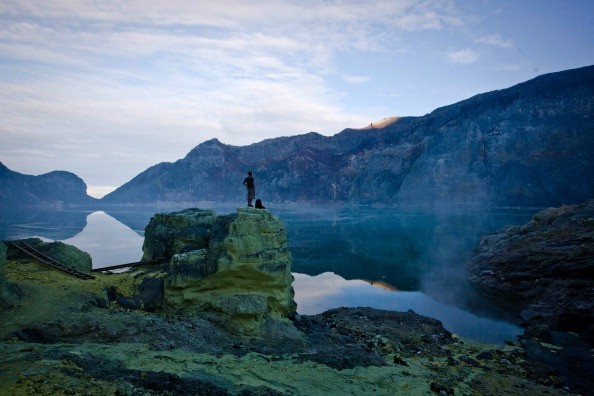 Whether you travel most often for business or pleasure, anyone who travels often is well aware the importance of a good travel rewards credit card. From airline points to hotel points to free rental cars, upgrades and flights, this is the kind of card that pays you to travel, which is why the search for the best travel rewards card is always on. The best card for travelers might depend greatly on the type of travel you do as well as your personal opinion, but we've narrowed down the large list of travel rewards cards and figured out which cards are the best for travelers across the board.
Before you begin applying for travel rewards cards, you should understand that the only way to really take advantage of these cards is to pay your bill in full each month and spend, spend, spend throughout the month. Otherwise, it is going to take you years to reach the full potential of the card so that you may begin taking advantage of travel benefits offered by the points systems. That said, here are our three best recommendations.
Barclay Arrival Plus
Spend $3000 in three months and receive 40,000 reward points. That works out to be worth just a little over $400 in reward points, which means you can apply that toward an airline ticket more expensive, rental cars, hotel bills or anything you want as far as travel is concerned. Additionally, you will receive the benefit of not paying your annual fee the first year, which is a significant savings.
Starwood Preferred Guest AmEx
This card is a great one because it allows you to redeem rewards at some of the nicest hotels in the world. Additionally, you'll get 25,000 bonus points if you use this card the right way. You'll get 10,000 of those points with your first purchase. The rest of the points come when you spend a total of $5,000 in six months – or sooner. You'll get 2 points for every dollar spent at any Starwood property and 1 point for every dollar spent elsewhere, and points can be redeemed at any time.
Chase Sapphire Preferred
This is one of the best cards because of the sheer rate of transfer. For example, each point you have it worth $1.25 in terms of travel fees. This means that when you sign up for the card and spend $3000 in the first three months of having the card, you will get a bonus 40,000 points as well as the 2 points for every dollar spent using the card. That's a grand total of 46,000 points in three months, which is the equivalent of $575 in reward travel.
Photo by Ulet Ifansasti/Getty Images