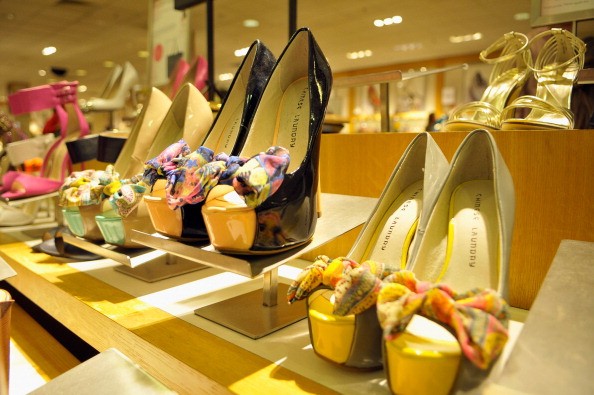 Dillards is a highly underrated department store. Not everyone is familiar with this location because it's not as large or diverse as something like Macys or Nordstrom, and those who are familiar with it tend to write it off as a more JC Penney-like department store. It's not; however. It's right there with Macys in terms of designers and quality brands. Additionally, it's a department store with impressive credit card benefits.
To get the most out of your Dillards credit card, you'll want to learn what it is you can get from the card, how you can get it and why it's worth it to apply for this particular card. We have some suggestions for you on how to make the most of your Dillards card so that you save the most money and reap the most benefits. You'll be pleasantly surprised just how much you can actually get out of this particular card when you shop at Dillards.
Instant Savings
The best way to save when you open your Dillards card is to spend $100 that day. When you do this, you get an additional 10% off your purchase. That's an automatic $10 off every $100 you spend that day. That's big savings when you do some big shopping.
Look For Monthly Offers
There are points throughout the month when you have the opportunity to earn more points on your purchases. Look for this information to come through the mail or email and then take advantage of it. Even if things are not on sale during the timeframe, they are at least going to earn you additional points that will earn you big discounts. You're already earning 2 points for every $1 you spend, and you only need 1500 points to earn a $10 coupon OR a 10% off coupon.
Choose Rewards Wisely
When you reach 1500 points, you can redeem it for either a $10 off coupon or a 10% off coupon. Think about what you need; would you be willing to spend more than $100 on your next purchase to make that 10% equal to or greater than the $10 off coupon? Choose wisely so that you get the best possible deal. For example, if you've been eyeing a new pair of shoes for $50 and you don't need or want anything else, get the $10 off coupon. If you've been eyeing a new bag for $200, get the 10% percent coupon and save $20.
Photo by Stephen Cohen/Getty Images for Chinese Laundry