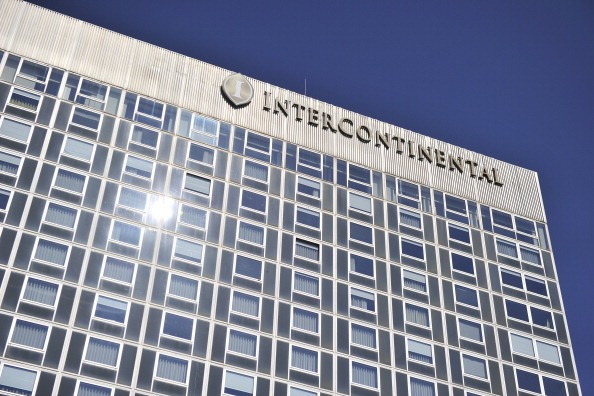 Do you have an additional $60 to spend between now and February 15? If you do, you might want to go ahead and start writing; you can earn as many as 47,000 points with the InterContinental Hotel Group (IHG) by just writing a few letters – well, 94 letters. Right now the hotel group is calling the Priceless Surprises promotion the hottest thing to hit hotel group members. What you get is a reward for every stay at an IHG property when you use your MasterCard to pay for your room.
The prize is worth at least 500 points for every stay, and those can add up significantly. Of course, you will not stay enough to earn 47,000 points in the next few months, but we have a few suggestions so that you can still take advantage of this promotion regardless. Oh – did we mention that you could also win a million points or a trip to Paris, Orlando or New York City?
Official rules for the promotion state that anyone can also enter to win points by mailing in an application for points. The rules state that all you have to do is have an IHG rewards club membership, register for the promotion and send in a letter that's been handwritten – no typed letters, please – that contains the following information:
Your full name
Address
Day phone number
Evening phone number
Email address
IHG club member number
First six digits of a MasterCard
Your date of birth
Anyone with an IHG membership is eligible to enter as many as 94 times. That's a lot of handwritten letters, but it's not that many if you take some time to do it the right way. You have to have your letters postmarked by the 15th of February and they must be received by IGH by the 22nd of February. That gives you two months to write them, which means you can write 1.5 of these letters a day for the next 60 days and still get your 94 entry points in. If there are two of you in your household with IHG memberships, you can double your points by doing it for both.
Basically, since each prize is worth a minimum of 500 points, you will earn at least 47,000 points. However, since at least some of your entries are bound to be greater winners than just 500 points, you'll probably earn more than that. Essentially, you're just paying for stamps, envelopes and paper. It's about $60 at the end of the day; an investment that is absolutely worth it.
Photo by Getty Images