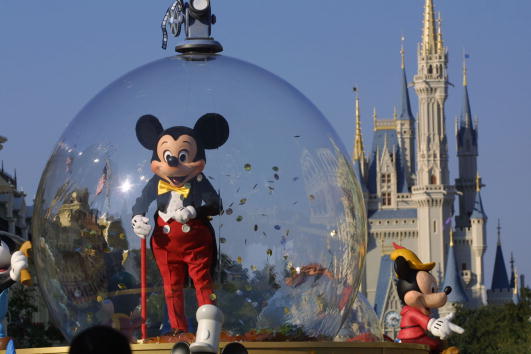 Disney is one of the most popular places and brands in the world, and it only makes sense that the company would offer two of the best credit cards on the market. Each of the Disney credit cards has so much to offer cardholders, and that's in addition to the perks of having a card issued by the Disney company. Not only do cardholders get special Disney discounts, exclusives and offers, they also get so much more, depending on which card you hold.
The company offers two credit cards, and both require that you have excellent credit. Disney does not issue any line of credit to anyone with questionable credit, so it's important that you understand this before applying so that you don't take the hit on your credit score for no reason. Once you do decide to apply for this card, you're going to want to try and decide which one to apply for, so we've narrowed it down for you.
Disney Premier Visa Card
This is the better of the two cards. You get a $100 credit when you spend at least $500 in the first three months of having the card. You also get 1% cash back on all purchases and you have no blackout dates when redeeming your points for rewards. Additionally, Disney offers these cardholders 2% cash back on certain locations, including Disney, gas stations and many restaurants, which just ups your reward balance. Special Disney financing, 10% off gift purchases and meals and several other benefits are all available to cardholders who shop and eat at the parks.
Disney Rewards Visa Card
This card is great, too. You get a $50 credit on your statement with your first purchase. You get 1% cash back on all purchases. The only downfall to this card is that you do not get the 2% cash back at select places when you spend there. However, this card has no annual fee whereas the premier visa does have a $49 annual fee, so that makes it a little bit more interesting and financially beneficial than the other card. As far as discounts at Disney, you get all the same ones as premier cardholders.
Photo by Joe Raedle/Getty Images