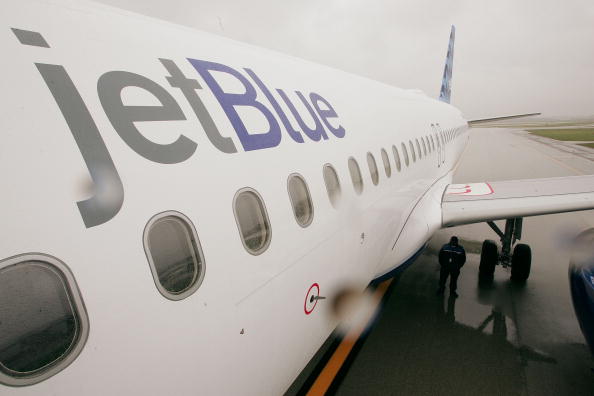 I just received a mailer from American Express, and confirmed that now through November 30, 2015, American Express Business Platinum Card Members are eligible to receive 30% more TrueBlue points when making a transfer to their JetBlue TrueBlue account. To take advantage of this, just log into your Membership Rewards account, select JetBlue and put in the number of Membership Rewards points you'd like to transfer.
Before this offer became available, you would have to transfer 100 Membership Rewards points to receive 80 TrueBlue points. Now with the bonus, transferring 100 Membership Rewards points will get you 104 True Blue Points! Best of all, there are no blackout dates and your points don't expire. So if JetBlue is your airline of choice, as it is for me flying out of Boston, this is a great opportunity to get even more value out of your Membership Rewards points.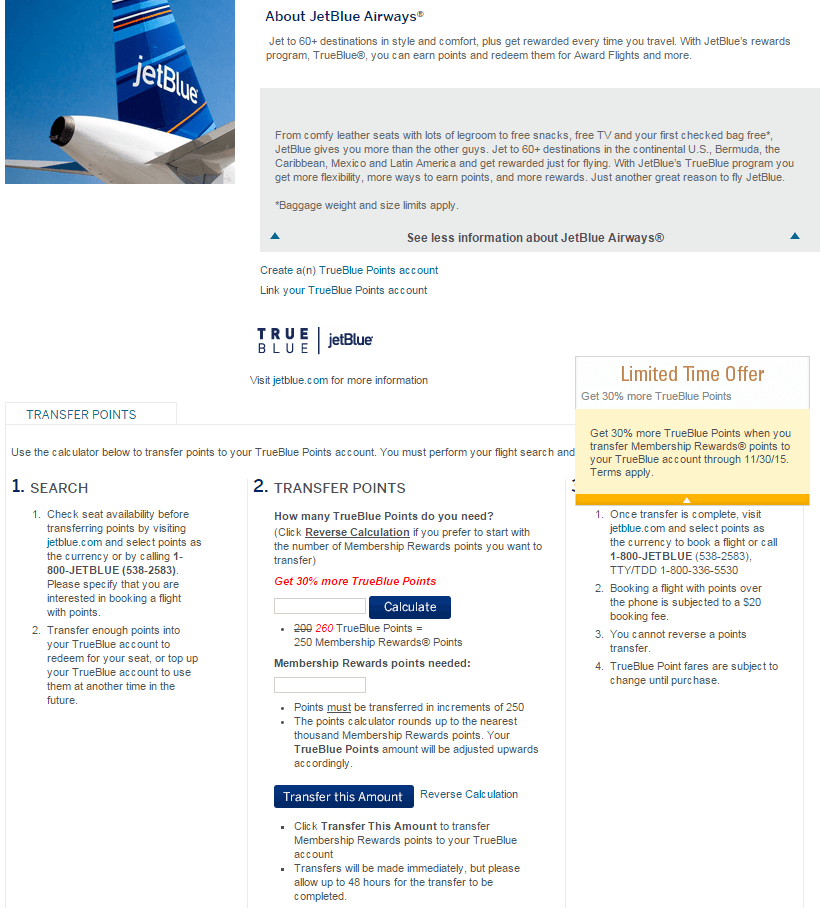 Previously this year, I took advantage of a similar offer from Virgin America, which gave me a 20% bonus on Membership Rewards points transferred to Virgin American Elevate along, with Elevate Gold status for the next year. The exchange rate from Membership Rewards to Elevate was a miserable 2 to 1, but the bonus helped ease that pain. Also, given that at the time I was flying, the point cost of JetBlue Mint from Boston to San Francisco via New York, was the same as Virgin America First Class direct from Boston to San Francisco, going with Virgin was totally justified. Virgin America currently does have an active offer that will give you Elevate Gold Status, but unfortunately it does not come with a point bonus.
Let us know in the comment section if you plan to take advantage of this bonus.