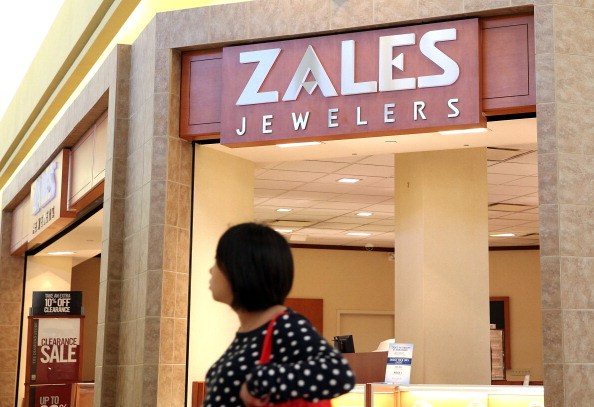 Zales is a popular jewelry store found in many malls across the country. The store is famous for selling engagement rings and fashion diamond and jewels for women and men, and they offer a competitive credit card. If you're looking to purchase a piece of jewelry and want to do it with a store credit card, you might want to compare all the different jewelry store cards before making your final decision. The Zales card is competitive in terms of annual percentage rates and financing offers.
We've compiled a list of the many financing offers that Zales has to offer for cardholders who make purchases on their accounts. These financing offers make it possible for you to find a way to pay for the jewelry you want to purchase while still remaining in your budget. Zales offers so many so that they can suit their customer's needs and ensure that everyone stays on track with their financial situation.
6 Months No Interest
Anyone who makes a purchase of $300 or more is eligible to receive no monthly interest charges if they pay their balance off within the first six months of making the purchase. There is nothing due as a down payment to receive this offer, but interest will accrue and be charged to your account if you do not pay it off inside of six months.
12 Months No Interest
This is a plan that allows you to make a purchase of $1000 or more and receive 12 months to pay off your purchase in full. This does not require a down payment, and it does not require that you do anything else in the meantime. Like the other plans Zales offers, however, you have to pay it off or interest rates that have accrued over the past 12 months will be applied to your account.
18 Months No Interest
If you want to make a purchase and finance the price for 18 months, you'll need to spend at least $3000. However, you cannot exceed $4,999 or you will be required to make a down payment. Within this price range, however, you will not be required to put anything down.
18 Months No Interest, 20% Down
Any purchase you make that exceeds $5000 is automatically considered eligible for no interest if you pay off the balance within 18 months. This purchase does require a down payment of at least 20% of the balance due, and interest accrues and will be applied to your account at the end of your 18 month financing offer if not paid off in full.
Photo by Justin Sullivan/Getty Images